I just finished a new quilt pattern, Kitty Workout, using my new kitty yoga "Purr-fect Balance" fabrics featuring fun and whimsy kitties in yoga poses. This pattern is free by completing the Quilt Dash August 15 – 29, 2014.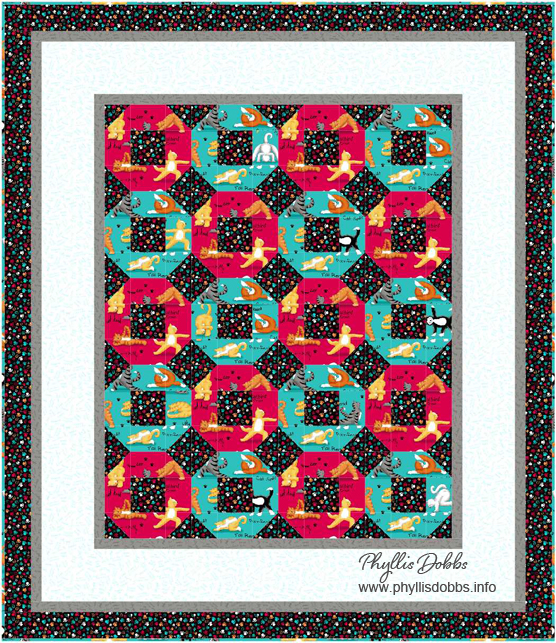 It's also free to complete the Quilt Dash, where you visit online quilt stores to obtain pieces of the patterns.  While in the stores,  you are sure to find some fabrics or other items that you need for your sewing/quilting habit! For Quilt Shops, there is still time to sign up to get lots of new visitors to your stores. If you have any questions about the number of visitors, please contact me.
This "Kitty Workout" quilt is 52″ x 60 1/4″ and is a good size to use for yoga or a lap quilt. It's easy for an advanced beginner to intermediate quilter.  The "Purr-fect Balance" fabrics are from Quilting Treasures and will be great for sewing or quilting a gift for both someone who loves cats or yoga or both.
Happy Quilting and Meow to you!
Phyllis