For the debut of the Meow Meow cat fabric collection that I designed for Quilting Treasures, I also designed a table runner and a quilt for their booth at the International Quilt Market trade show.  The table runner is shown in the photo with a cat pet carrier.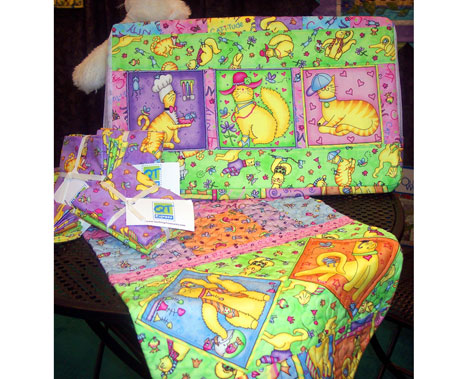 The Meow Meow quilt was displayed on the wall in the Quilting Treasures booth.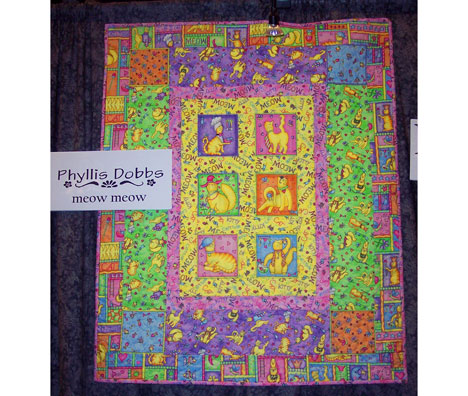 Both the Quilt and Table Runner patterns are available on the Quilting Treasures website for downloading.  While looking at these patterns, note the other patterns available.  I designed some of these as well – the Sophia quilt pattern and the Flintstones Nap Mat as well as the art and instructions for the Blanc et Noir quilt by Marie Osmond.  In addition, there is a free quilt pattern for the Sweetheart Ballerina fabric collection that I designed. 
Please enjoy using these free patterns – there are so many great patterns available for you to choose from.