Embroidery is a fabulous way to embellish your jeans (or jean jacket).  I just received the July issue of Sewing Savvy that has the "Hot Mama" chili pepper iean embroidery that I designed.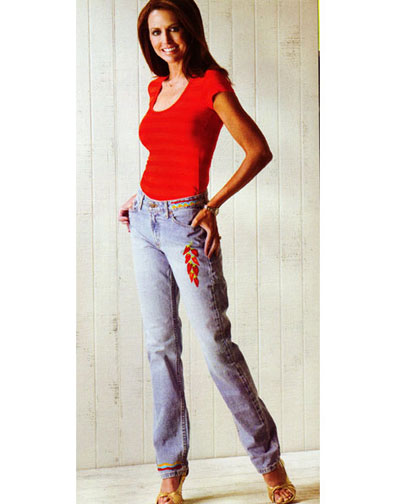 Embroidery designs will add some colorful and spicy accents to your jeans, so check out this issue of Sewing Savvy, curently at your news stand, for the instructions and patterns.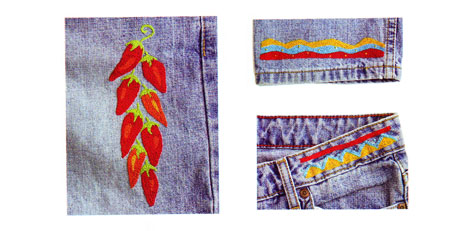 To see more jean embroidery designs that I created, click "Denimbroidery" in my category list to the right.  This link will show jean embroidery kits that I designed for Janlynn, Inc.
While you are looking through the July issue of Sewing Savvy, check out the ad for the Meow Meow cat fabrics that I designed for Quilting Treasures (Page 55).
I hope that you will give your jeans a little tweaking with a needle and a few strands of floss.  I would love to see what you stitch.