I recently received the March issue of Sewing Savvy magazine.  I was delighted to see the article featuring the Blooming Flowers Jewelry Roll and Makeup Bag that I designed and wanted to share it with you.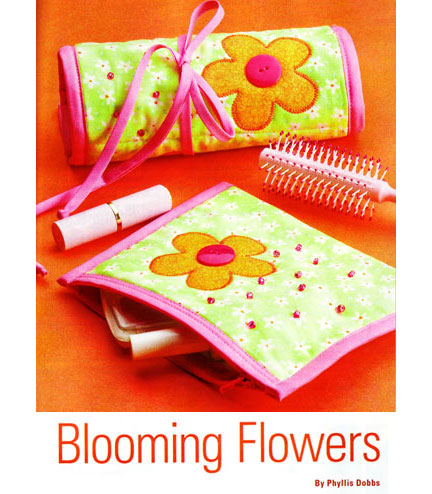 These are easy to make and feature embellishment with beads and applique.  I also provided instructions to adjust the sizes of the bags.  This issue is filled with wonderful sewing projects.
Have a delightful day!
Phyllis