I really enjoy this time of the year for multiple reasons, and one of them is because of all the flowers that are blooming.  I am having a treat this year because of some flowers blooming in my yard that haven't been there before.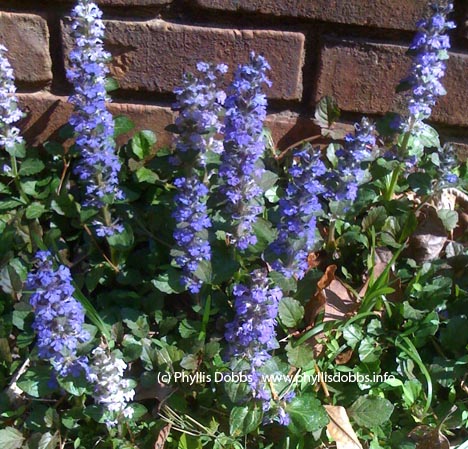 This flower is really filling in a natural area.  I don't know where it came from – birds probably dropped seeds.  Its too pretty to be a wild flower.  The blooms are 7 to 8 inches tall.  Whatever the reason, I love looking out at them from my deck and kitchen window.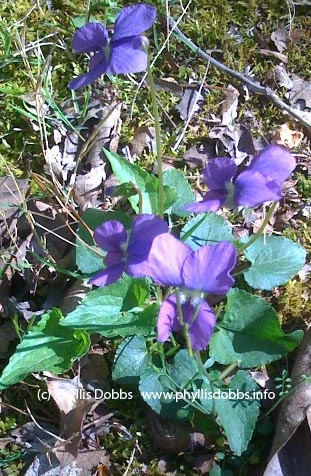 This wild violet is also scattered through the same area.  They are so pretty and delicate but don't make the splash from the distance that the first flower does.  Purple is one of my top favorite colors for flowers.
I'm hoping you are having a week of pretty blooms!
Phyllis