These jungle animals are huge and colorful …. and knitted.  One of the most fun exhibits I've seen, this was the booth for Lion Brand Yarns at the winter Craft and Hobby Association (CHA) trade show.  (I know, the show was in January, but I just found them in my camera).  What else can I say – the pictures tell the story.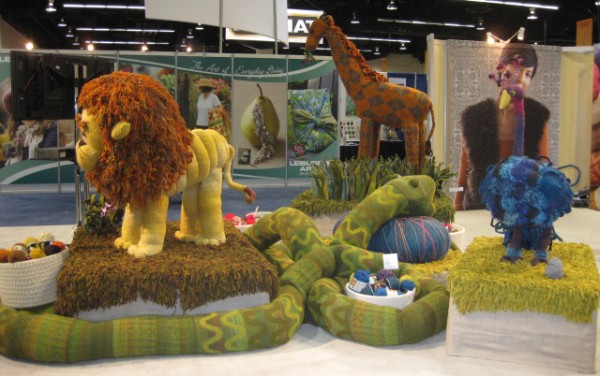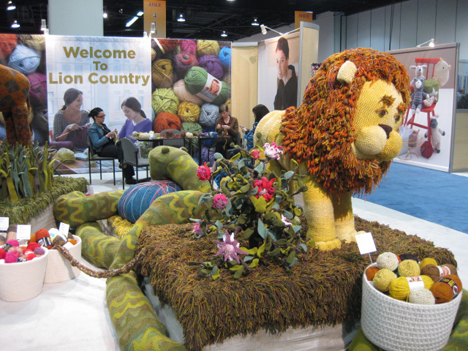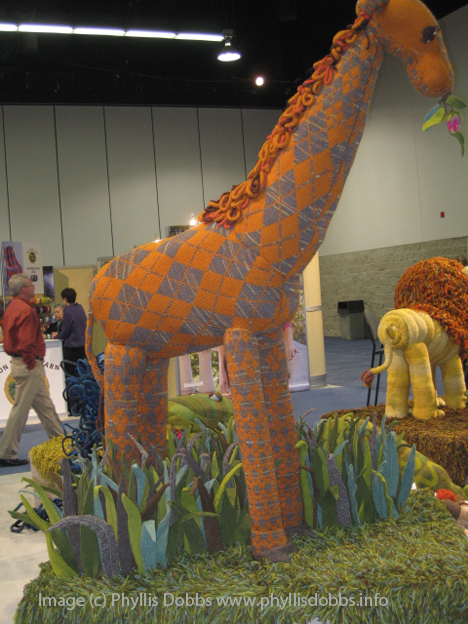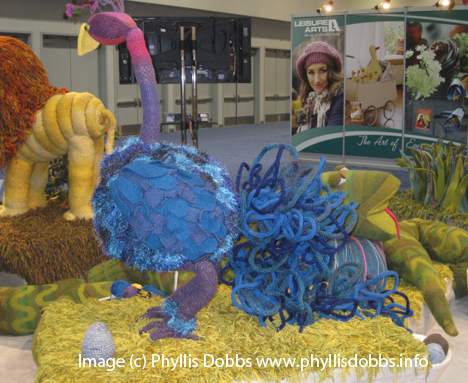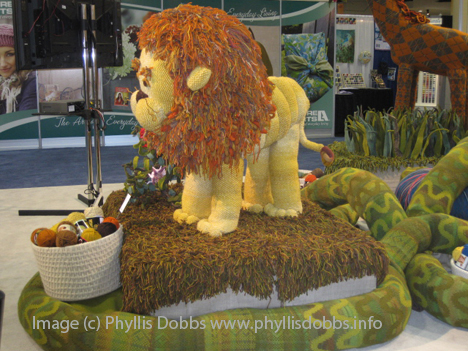 Everything – flowers, blades of grass and the rugs were all made of yarn. The animals were all so cute! It was definitely an exhibit with the "awe" factor.
Have a "roaring" fun day.
Phyllis