I have been buried under piles of fabrics the past few months!  I have been working on a new quilt book to be published this fall in time for the fall International Quilt Market in Houston.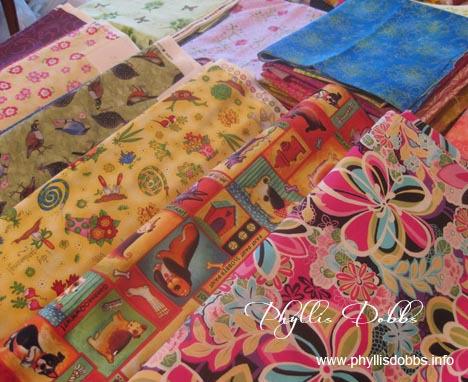 I'm really excited about this book and just love all the quilts.
I took pictures of the fabrics when I first got them in before I started cutting away.  It was a heavenly delight with all the wonderful array of colors.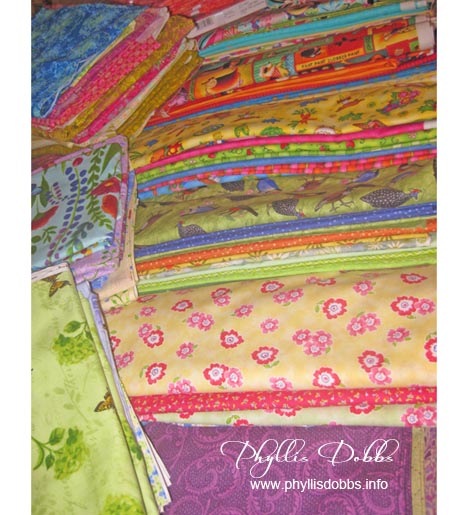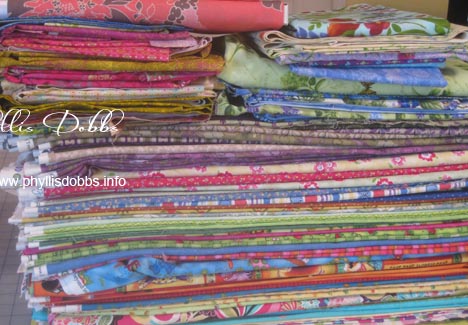 I can't say too much about the book now, but I will tell the focus of the book and lots more about it soon.  Like most of my designs, it will have some whimsy. And again, I'm so excited about this book!
Have a day filled with inspiration and creativity!
Phyllis