Please note that this apron pattern is no longer available through Quilting Treasures website.  However due to the demand for it, I have recreated another pattern similar to this. It can be found on the Craftsy pattern website.  
Note also – The Rails quilt pattern below is also no longer available through Quilting treasures and has been redesigned.  It can also be found on the Craftsy pattern website.
I love sewing and quilting with beautiful fabrics, so its fun to design projects for Quilting Treasure's website with some of their newest fabrics. I have finished several quilt and sewing designs for Quilting Treasures that can be downloaded free from their website and wanted to share them with you. Using the red, white and blue fabrics from Studio 8's collection Monaco, these aprons can be made in a blue or red color combination. The aprons are sassy with two layers for the skirt to include a little overskirt. The top band of the bodice is ruched for extra detail.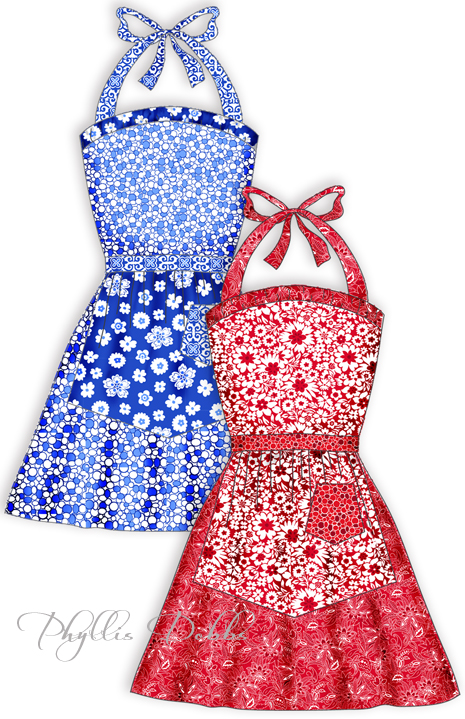 This quilt is easy to sew and is made with the red colors of the collection. The blocks have a random arrangement of fabrics.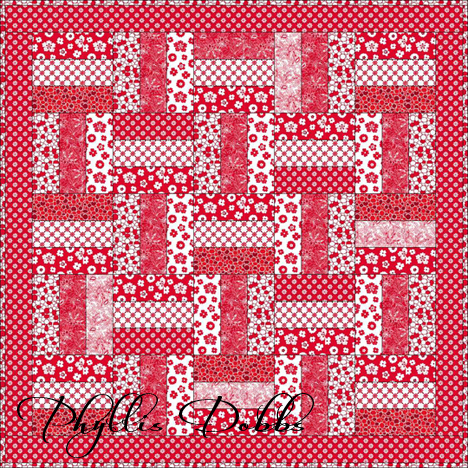 The patterns are free for downloading.  Just go to the Quilting Treasures website for these and many more projects.  Please check back as I will post some of the other projects I designed for them.
Happy sewing!
Phyllis