Sew a quick Christmas apron in just a couple of hours and wear it tonight! Aprons are fun and trendy to both sew and wear! I designed this free apron pattern to wear for Christmas cooking and enertaining. Designed for an earlier post here on my blog, I wanted to share the apron pattern  again. Its so easy to make.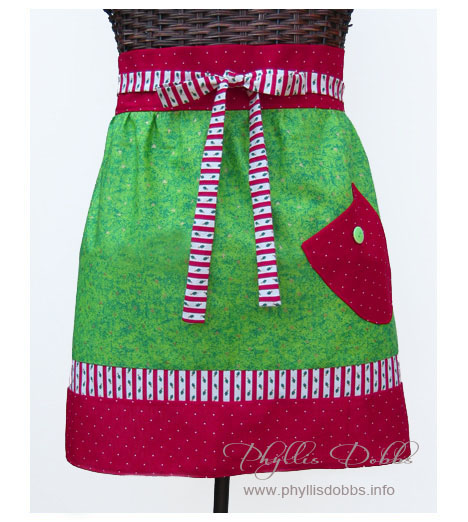 To start sewing, download your free Christmas apron pattern here!
Thinking of Christmas aprons brings thoughts of all the wonderful smells of food cooking, cinnamon, and other spices. I also think of the citrus smell of oranges.
Enjoy both sewing and wearing it!
Phyllis