I love crafting and always have. I started crafting as a kid. Before I became a professional designer, I took every craft class and tried every type of craft that came along. I still take classes whenever possible and love trying new (to me) types of crafts. I'm a huge fan of glass and when a fused glass class became available recently, I jumped at it, signing up immediately.  We made 2 projects during the evening classes. I really enjoyed playing with the glass in arranging colors and pieces to make my first project, a shallow dish. I wanted it to look abstract and while it won't win an award, I love the way it turned out. It was very informative and interesting in seeing how different colors of glass and opaque and transparent glasses work together.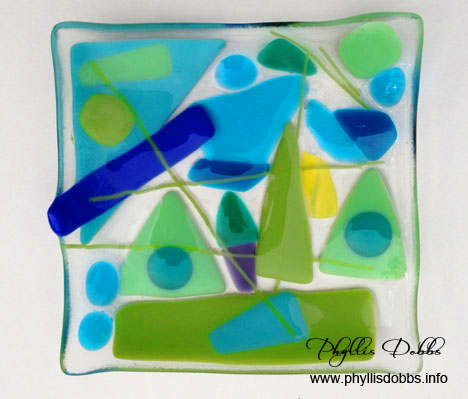 The class included a second project which was a pendent. Somehow I thought the pendent would be much easier – wrong!  I tried arranging several small pieces to create a design. But because everything was so small, I kept bumping the pieces after I arranged some, messing up my design. A large pair of tweezers would have helped. It was getting late so I took the easy way out after many attempts with the small pieces and used 2 large pieces.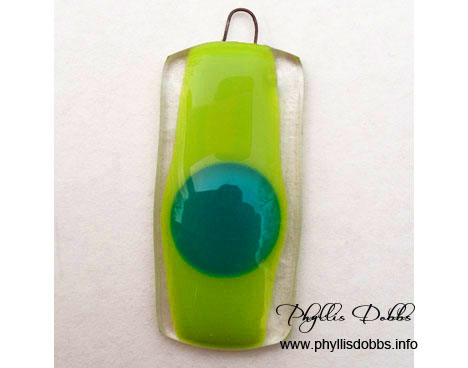 I plan to go back and create some more fused glass pieces as well as take other classes on different mediums. Even though my days and business are based on creating, I still find it relaxing and inspiring to craft and love working with my hands to make something.
I hope you are having a crafty day! (And if you have children, introduce them to crafting if you haven't already – it will start a life long love of creating something!)
Phyllis