I love finding surprises in nature.  A few days ago, I was in my yard and walked over  to see my Calla lily bloom (noun – I wasn't actually going to watch it bloom out). I planted it several years ago, but this was the very first (and only) bloom. As I stepped in the flower bed to look at it, I saw something on one of the large leaves.  It was a tiny green frog, slightly over an inch long.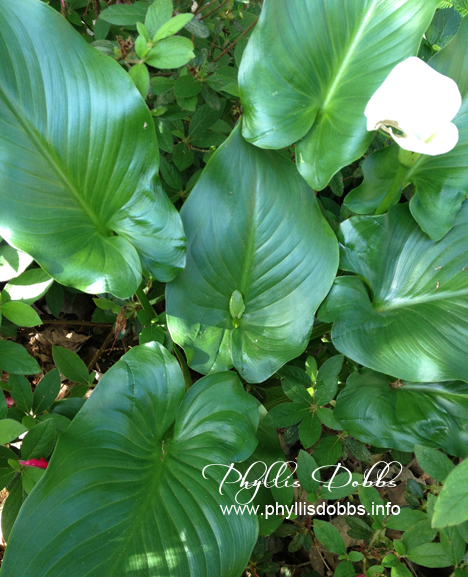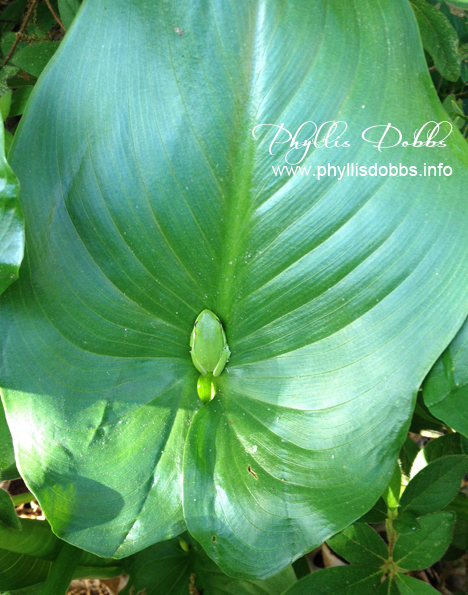 I told a friend about it. She has been to Costa Rica and said that the green tree frogs there usually live their entire life on one leaf. I don't know long this one will stay, but he is still here leaf perching. This morning, after several days on that leaf, he had moved to the next leaf.  I know these little frogs are pretty common, but all I have seen around here are the brown "hoppy" toads. So I hope that he does stay. I've always loved frogs and have included some in my art as well as quilt designs. Humm, maybe he will inspire me to create a new collection!
Put a little nature in your life today, ribbit!
Phyllis