I love flowers and hydrangeas are one of my favorites. While I was walking in my driveway today, I was stopped by the large pink blooms on the hydrangea bushes and just have to share.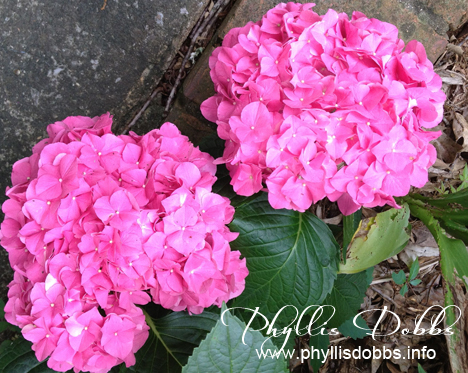 I bought the original plant many years ago. It had pink blooms, but after I planted it, it bloomed assorted colors ranging from blue, purple and pink, with some of the individual blooms multicolor due to the soil. It's not as multicolored this year as in past years. The blooms have always attracted comments from neighbors. The past couple of summers, the hydrangeas did not bloom well due to the cold winters, but I think that the huge spectacular blooms made up for it this year.
I wish a bouquet for you!
Phyllis