The 101010 Project question today is answered by Stephanie Guimond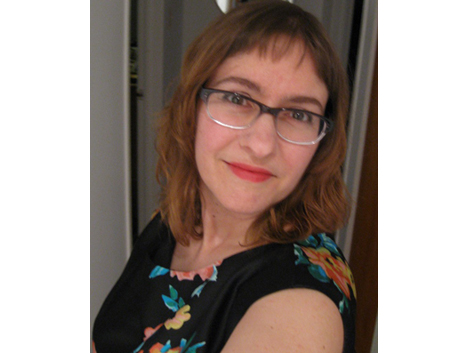 Business – Stephanie Guimond – Artist, visionary, avid left-brainer
Stephanie's Blog
Years in Business – Less than 1
A little about Stephanie – I'm Stephanie Guimond, artist, visionary and avid left-brainer. I paint, I dream big and I love spreadsheets.
In 2008 I picked up a paint brush for the first time since kindergarten and haven't put it down since. My art, like myself, varies in style and personality from the vintage girly to the unexplainable abstract. The most common theme is visibly the feminine, but I'm always exploring…
Working with materials like acrylics, paper, pastels and ink, I'm drawn to an intuitive and fluid approach to painting where images appear organically before being polished into a finished product. Because of this intuitive nature, pieces are heavily influenced by what I'm living the week, the day or the moment they are created. They reflect a personal story that in an odd way infuses them with a universal quality.
I share my home with hubby and Cassie, our Golden Retriever. I left my 9-5 job last fall to try something different, and spend most of my days working in my guest bedroom turned office/studio creating art and other paid work that supports the life I want to create overall.
I am grateful for the opportunity.
The Question #8:  Who is that one person you would like to sit and talk with about your business?
Only one person? Gosh.
I think I'll have to go with Tara Gentile, I respect the expertise she can offer. I'd love to chat about what next steps and/or products would yield the greatest potential for income relatively quickly, pricing, and how & where to best engage with my target market. While we're at it, I'd also love to hear about her core business model and strategic planning process.
Stephanie's current projects – a new Website, growing my business with a new left-brain offering called Get Clear, Get Moving (coming soon!), learning to balance it all in my own way.
Below are the other artists and the questions they will be hosting. Please check them out! And I will be posting the answer by another artist on Monday.
Phyllis
Laure Otero – #1 – Is it necessary for your business to line up with your soul purpose?  What value is there to having that aligned?
Stephanie Guimond – #2 – Do you have a business mentor?  What value does that offer to your experiences as a business owner?
Shari Sherman – #3 – What animal would represent your first year of business.
Robin Norgren – #4 – What business/businesses have you chosen to model your business after?
Dani Keith – #5 – At this moment, what one idea do you need to start executing for your business?
Paula Joerling – #6 – What part of your business have you delegated or put on hold in order to focus your energy more efficiently?
Valerie Weller – #7 – How did you finally decide on the look of your brand?  What did the evolution look like?
Due to life's twists and turns, this session of the 101010 Project features 8 participants instead of 10.