Join the Mystery Quilt Dash now through May 14 and quilt shop hop online to receive parts of this free quilt pattern. You won't know what the quilt is until you get all the parts. You will also see great prices for your favorite fabrics and notions in the quilt shops that you visit to collect parts of this quilt. The Dash is free and you will be entered into a drawing for prizes from the shops that you are visiting.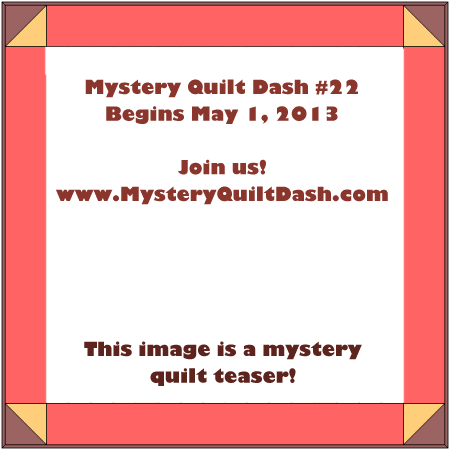 I invite you to also check out the Quilt Block Dash which starts on June 3 for a free quilt pattern "Watermelon Crawl".  I will post the quilt here shortly before the Dash starts.
Enjoy a little mystery!
Phyllis