For autumn splendor I naturally think of the rich colors of yellow and orange. To design a quilt on this theme, I used my new fabric collection "Wild Flower" from Quilting Treasures to create the quilt "Autumn Splendor" for the Quilt Dash October 2013.  This colorful pattern is now available through the WhimsyColor Shop.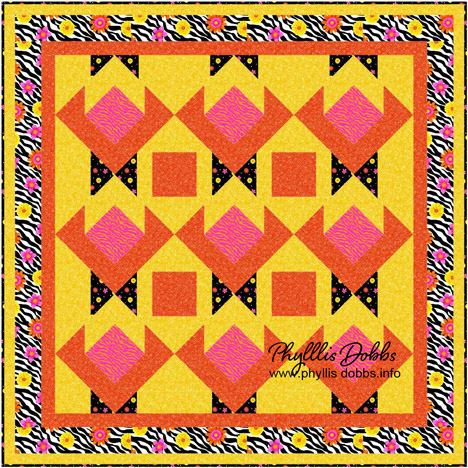 Each person joining the dash will also receive a free 4 month quilt magazine subscription and you will also be entered to win a prize from each quilt shop participating. You will find a lot of great fabric and notions as you dash that  you will love as an addition to your quilting supplies.
The Quilt Dash is going on now through the end of October and is free to enter.
So fall is finally here and cooler weather is approaching with, I hope, low humidity. To all of you, I wish you a "happy fall, y'all" from my southern studio!
Phyllis