When I attend Quilt Market, I always go by the June Tailor booth and did so again at the Spring Quilt Market in Pittsburgh. I love their range of accessories for quilters, including their unique rulers, of which they have many. And of course, I always enjoy chatting with the gorgeous Jill Repp.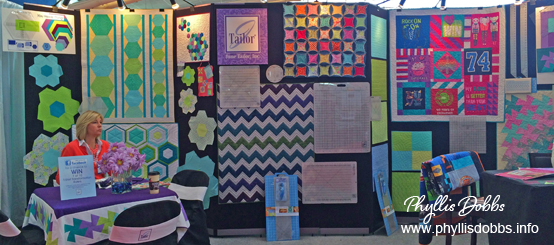 The June Tailor booth is always so well put together and full of color as well as new products. Two new quilting rulers caught my eye and will be a great plus for a quilter.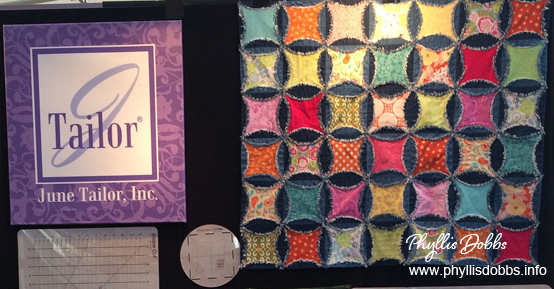 This quilting ruler, Charming Circles, can be used in a variety of techniques to aid in circle and curved quilting.
Here's a close up of the sample techniques you can easily use with this ruler to give a fabulous quilt or other sewing project – raw edge piecing, regular piecing, and appliqué. Circles are hard to cut and sew so this will be a huge help!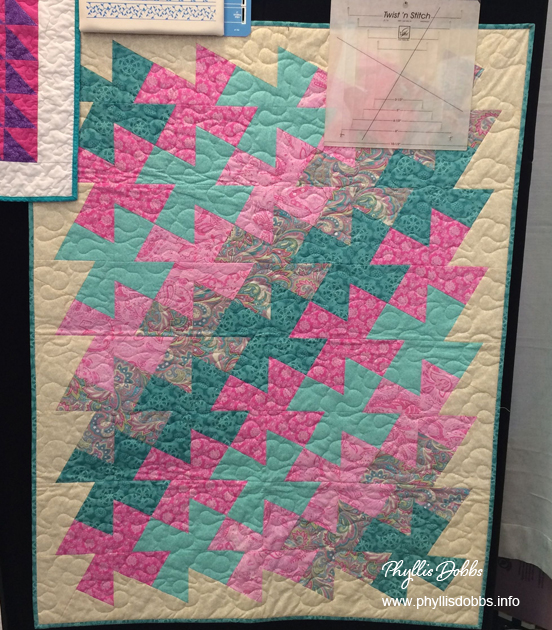 The other new ruler that I loved is Twist 'n Stitch. I'm a fan of pin wheels so I will put this ruler to use a lot.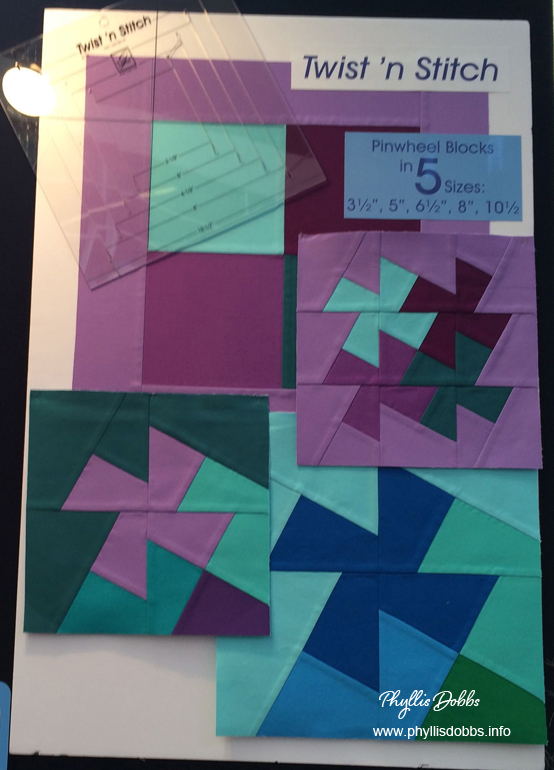 With this ruler, you can create 5 sizes of blocks, from 3 1/2 inch blocks to 10 1/2 inch blocks. I love the way the blocks fit together and it reminds me of a puzzle. Without this ruler, it would definitely be a puzzle to put together but is so easy with the steps below.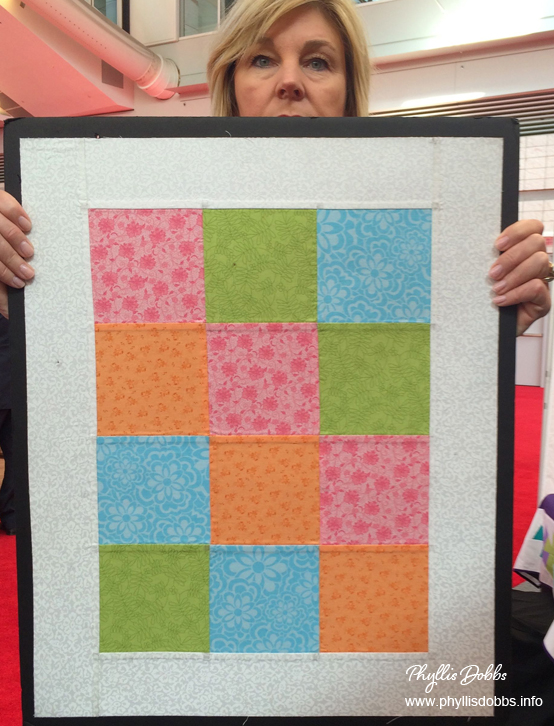 You can see by the step-out boards that Jill is showing, how simple it is to use the Twist 'n Stitch ruler!  The basic step is square block pieces sewn together. Now, how easy is that!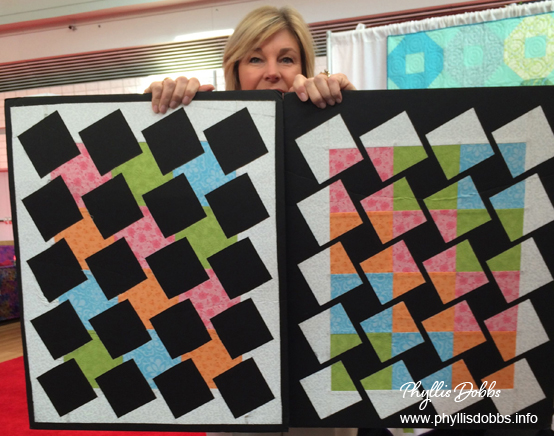 You then use the ruler to cut out your squares aligning the cut out areas as show above with the easy ruler guides.  The board on the left shows the blocks that were cut out in the black area and then lined up on the board on the right side.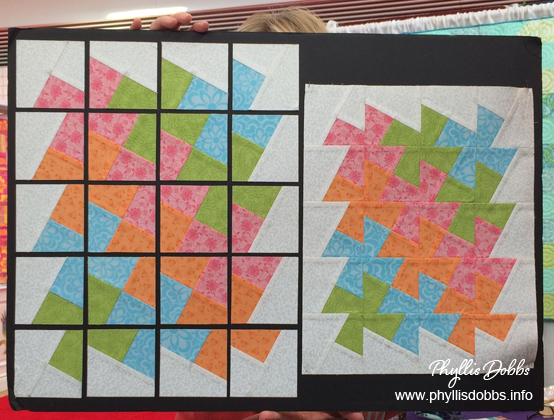 Then in the last step, all you have to do is straighten the blocks side by side and sew together.  So while this quilt looks complicated, it's not. This would also make a good quilt for guilds to make for their charity quilts. Thanks to Jill for showing me the ins and outs of these great rulers!
To see my earlier posts on the beautiful quilts displayed at market, check out Part 1 Quilt Market quilts and Part 2 Quilt Market quilts.
While I'm late in posting about spring Quilt Market, fall market in Houston is rapidly approaching. I hope it cools off a little before then as Houston can be hot. But I'm looking forward to it, whether hot or cold.
Stay cool!
Phyllis