We are excited to announce new and exciting details for ArtBizJam, 2016. Enjoy the beautiful fall colors of Gatlinburg, TN in the Smoky Mountains for our 4th annual art business retreat to be held October 5 – 9.  We will be  high in the mountains with a gorgeous view, but only minutes away from Gatlinburg.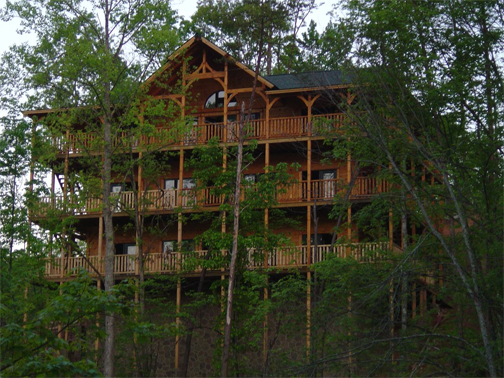 We are also excited that Susan January will be joining us as a guest instructor!  She is the Vice President of Product Management of Leanin' Tree, a 65+ year old manufacturer of greeting cards and gift products.  Everyone who knows Susan, knows that she is a guru with her knowledge of the greeting card industry! She is going to share her experience and much more and how it relates to artists over the 3 days of classes at ArtBizJam.
Lori Siebert, Cherish Flieder and myself, will conduct classes with relevant topics for your business to succeed and grow in a variety of ways. You can turn your art business into your dream business! In addition to the business classes, there will also be creative time to ignite your creative spark with rejuvenation and relaxation. There will also be fun surprises and much laughter! You will return to your studio recharged, inspired, with new friendships and ready to create magic with your art business!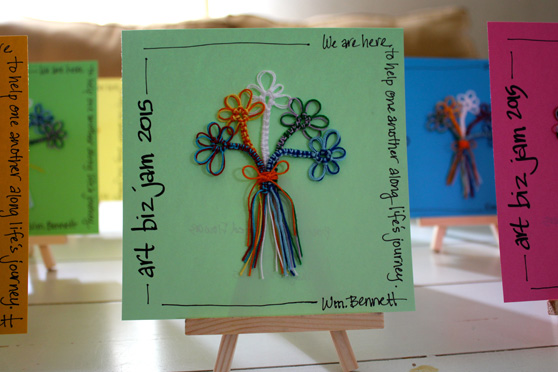 We would love to have you join us! Read more about it at ArtBizJam. Reservations made by June 20, 2016 will receive an early bird special of a free portfolio review by all the instructor (a value of $95).  Spaces are limited so please book early. We will be happy to answer any questions that you may have.
Phyllis