Spring is almost here!  Days are getting longer and the weather much warmer. But the spring showers are necessary to have the beautiful May flowers!  This new quilt pattern, Spring Showers May Flowers will have you ready to enjoy both.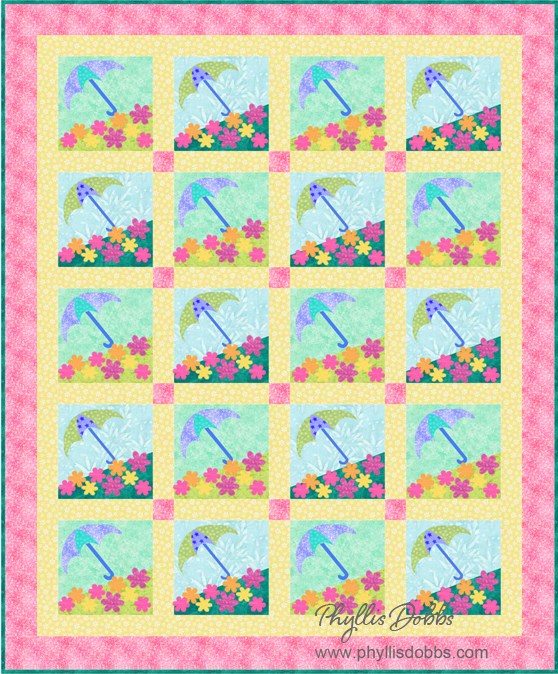 This quilt pattern includes both patchwork piecing and appliqué and is 52″ wide by 63″ high. The size can be easily adjusted to make it larger or smaller. Spring Showers May Flowers makes a great scrap quilt by using your scraps for the flowers and umbrella appliqué pieces. This pattern uses 2 color combinations for the quilt blocks and alternates the blocks. You can use different colors for all the blocks to give it a scrappy look. Its great also for adding embellishments with buttons or beads for the flower centers, or using rick rack for the umbrella handles instead of appliqué.
This pattern is available both from Craftsy or Etsy I would love to see your quilt that you make with this pattern!
Have a fun day of quilting!
Phyllis