I'm asking a favor, which I hate to do, but here I am doing it!  I entered the Spoonflower Design Challenge for the Bohemian theme using one of my new fabrics that I posted in my new Spoonflower shop, PhyllisDobbs. This is my first time to enter a challenge.  The shop is a work in progress as I'm continuing to add new fabrics as well as cut and sew projects.  Anyway, I would love and appreciate any votes for this challenge. You can vote at the top Spoonflower link.  My entry is below.
Along these lines, I want to show a couple of other things from my shop – cut and sew aprons using this fabric in 2 color selections, Turquoise and Gray.  These aprons are printed and ready to cut out and it's all on a yard of fabric.  They are easy to make and have full instructions. They make great gifts, put style in the kitchen and are also great for a beginner at sewing.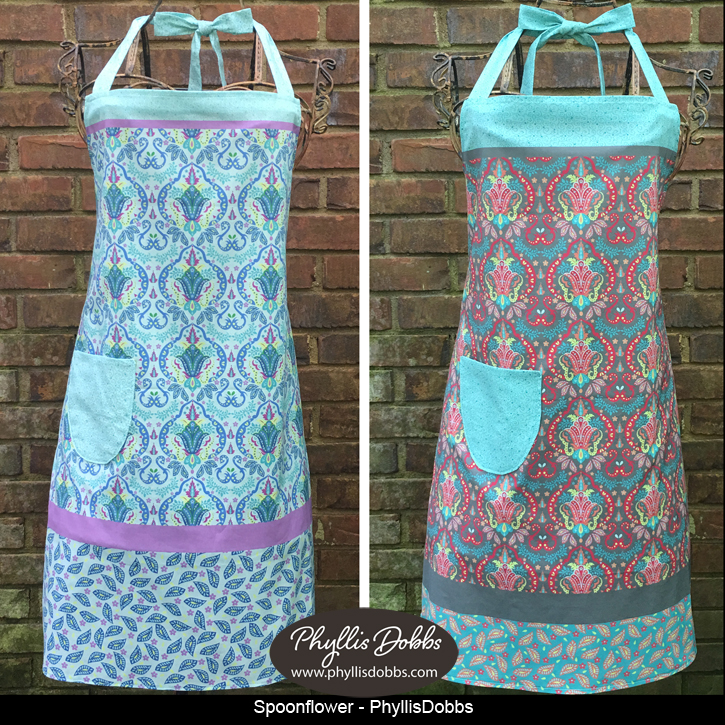 I hope you have a nice weekend filled with sewing or quilting.  And if you vote for my design, I really appreciate it!
Phyllis