The winner of the Meow Meow cat fabrics is Mary Snyder of York PA.! Congratulations Mary!  I put a number representing each of the comments left and let some trick or treat-ers draw the number. The number 4 was drawn representing the 4th comment, which was left by Mary.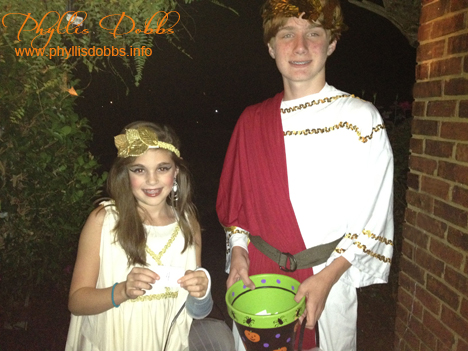 The drawing was performed by a couple of Romans in toga costumes. Their costumes were wonderful and I appreciate their help with the drawing.
I also appreciate all the comments left and really enjoyed reading all the cat stories. Some of you had very interesting names for your cats. We all agree that cats are delightful and funny and that they add so much love and warmth to our lives.
Have a catty day!
Phyllis