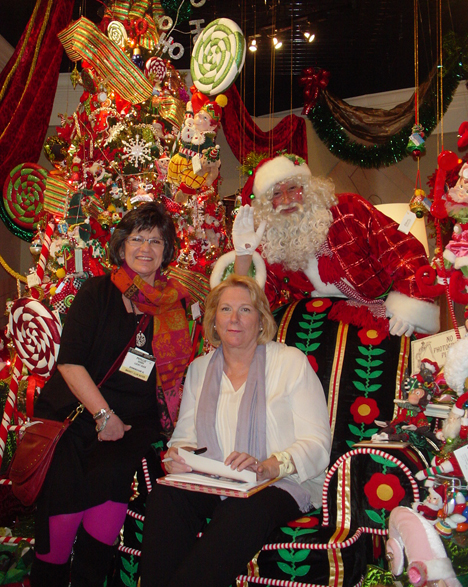 Its always fun to meet someone who you really admire.  At the Atlanta Gift Market last month, I had the good fortune to meet Mary Engelbreit in the showroom of Katherine's Collections.  Mary was there for a personal appearance.  I have always been a fan of Mary's as well as appreciate her as a trail-blazer for art licensing.
The past couple of months have been the most hectic of all.  Preparing for two major trade show events in January required hours and hours of work.  Attending the shows, Atlanta Gift Market and CHA (Craft and Hobby Association) were almost like vacations because while they were technically work, I could lay down my paint brush and ignore my computer for a few days.  Plus, its always such fun to meet up with friends.
The day before the CHA show in Anaheim, Brenda Pinnick and I went to Laguna Beach for some much deserved R&R.  We shopped and had a great lunch while watching the Laguna Beach surf (which was very high due to the recent rains).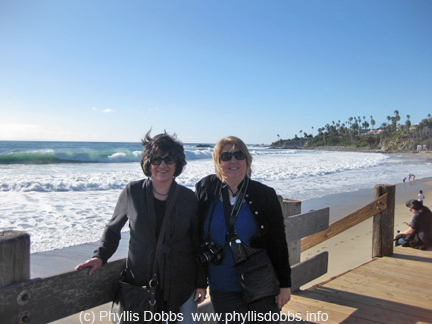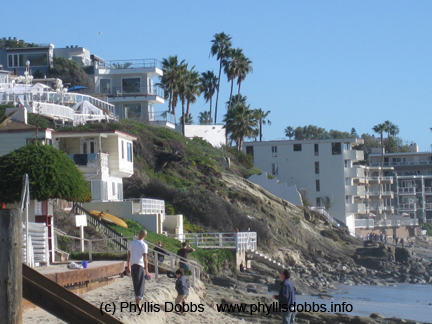 Although the shows are over, work continues with work from the shows as well as the work that was still in progress before the shows.
And, I am happy to say that I just finished a new fabric collection and am really excited about it.
I hope you are all staying warm in all this cold and snowy weather.
Phyllis