Christmas is in the air!  I returned home from Thanksgiving to see beautiful Christmas lights throughout my neighborhood. Our tree is going up this weekend. I'm also in the mood for Christmas quilting and sewing and as a result designed this Winter Top Hat Snowman quilt pattern. This is about the only way I can get cozy with snowmen as it doesn't snow much here and when it does, it's not enough to make a nice size snowman that doesn't start dripping immediately.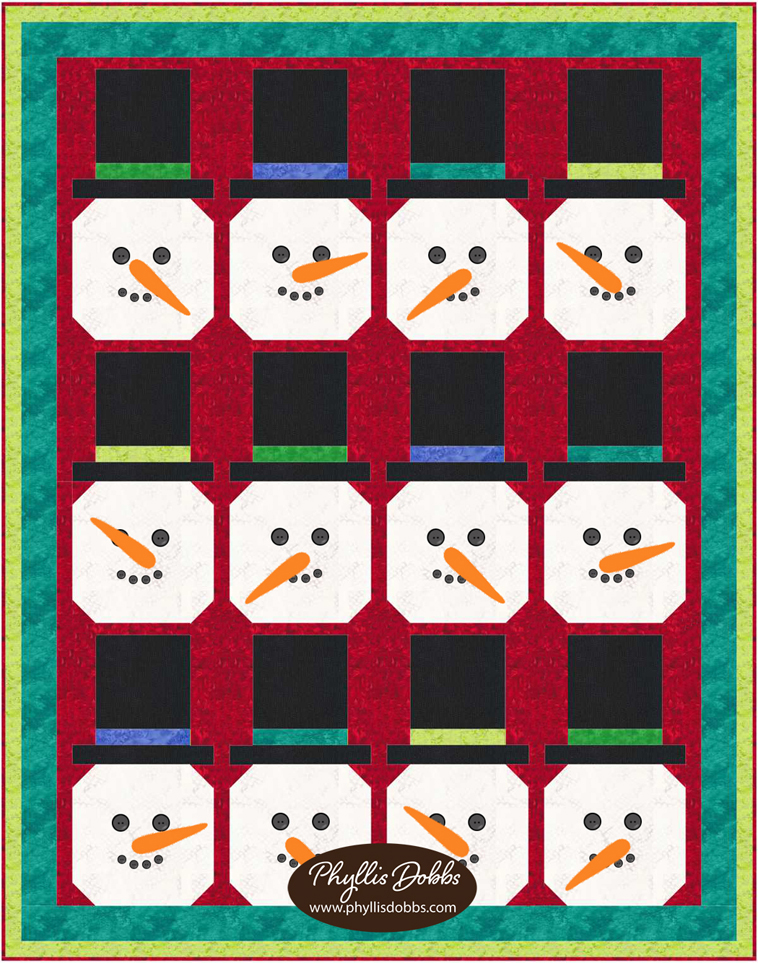 This pattern is pieced with appliqué noses. Buttons are used for embellishment for the eyes and mouth. The size is 47 1/2″ x 60 1/2″ and can be easily adjusted to make it larger or smaller. Now what kid (or adult) wouldn't love a snowman quilt to snuggle with to stay warm!
The pattern for Winter Top Hat is available in both my Craftsy and Etsy shops for easy download so that you can get started immediately.
I hope your December is filled with the wonder of family and friends, along with some cherished quilts!
Phyllis