I have returned from the International Quilt Market held in Houston. Eye candy everywhere! Such a fusion of colors with all the quilts and fabrics throughout the show! So much to see and treasure!
With quilts on my mind, I want to show you some of the quilts I have designed recently. These patterns are all available in my Craftsy and Etsy stores.
I love the influence of modern quilting and the effects created with negative space. No matter how complex the design, you still have a feeling of simplicity and space.
This quilt pattern, Bohemian Travels, features some traditional blocks in varying sizes and in an asymmetrical arrangement. The overall size is 68″ W x 76″ H.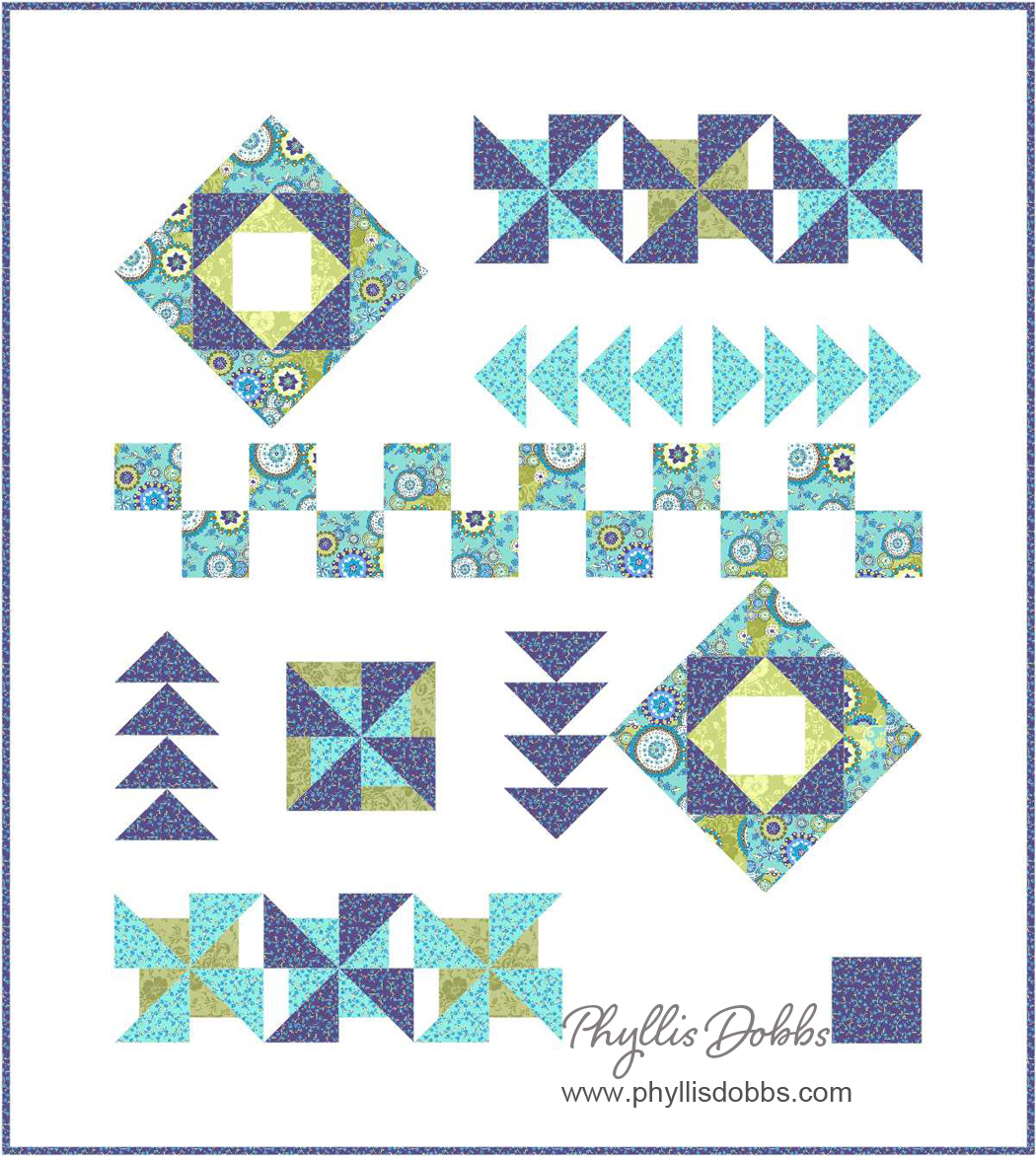 There is still plenty of time to sew a quilt for fall or Thanksgiving with this Pumpkin Time quilt pattern.  This pattern features appliqué pumpkins, stems, vines and leaves.  Use an assortment of fabrics or precuts for more texture. This pattern is 50 1/2″ X x 60 1/2″ H.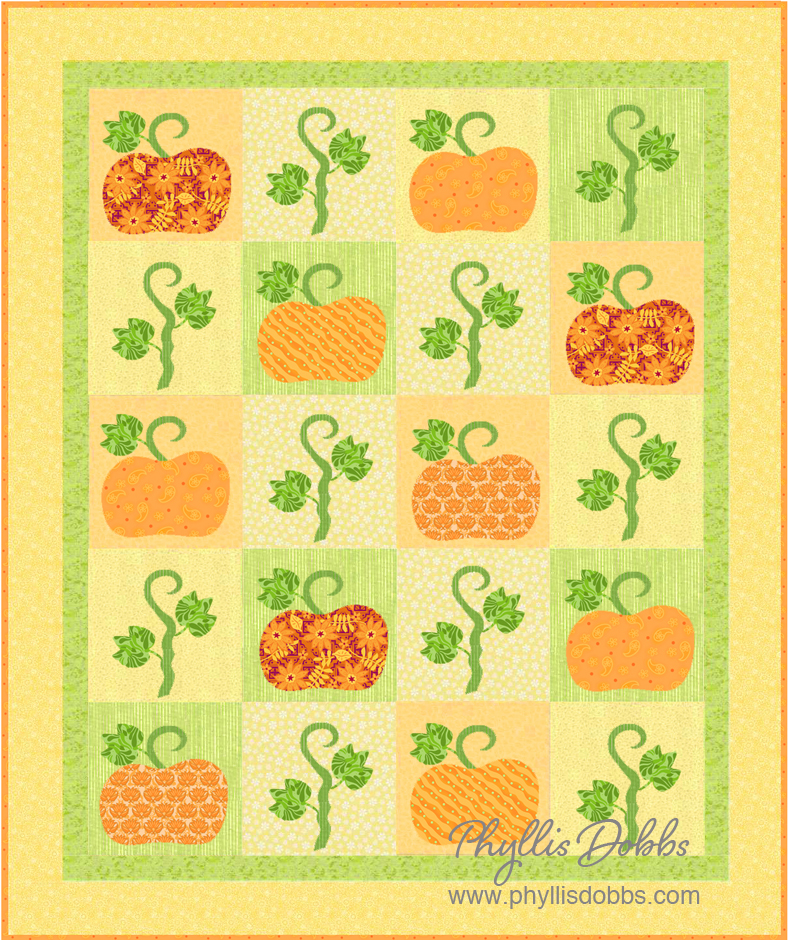 Windmill is an on point design with a pinwheel center block. The size is great for a wall hanging or lap quilt at 42 1/2″ W x 50 1/2″ H.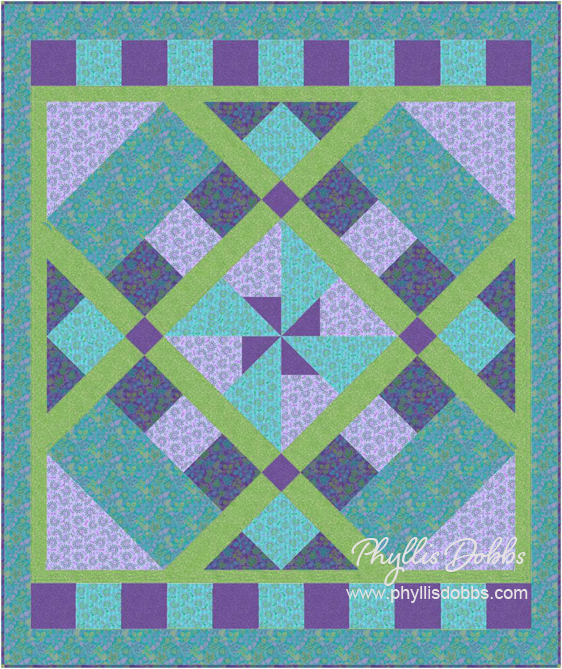 I hope that you will visit one of these stores – you will find a lot more quilt patterns in addition to apron and other sewing pattern and maybe something you can sew as a Christmas gift.
I plan to show some of my photos from Quilt Market shortly so please check back!
Phyllis