Love will be in the air shortly - Valentine's Day is rapidly approaching! Instead of giving a gift that contains calories (chocolate) or will wilt (flowers), give a gift of love with a quilt of hearts that will continue to express love for many years to come!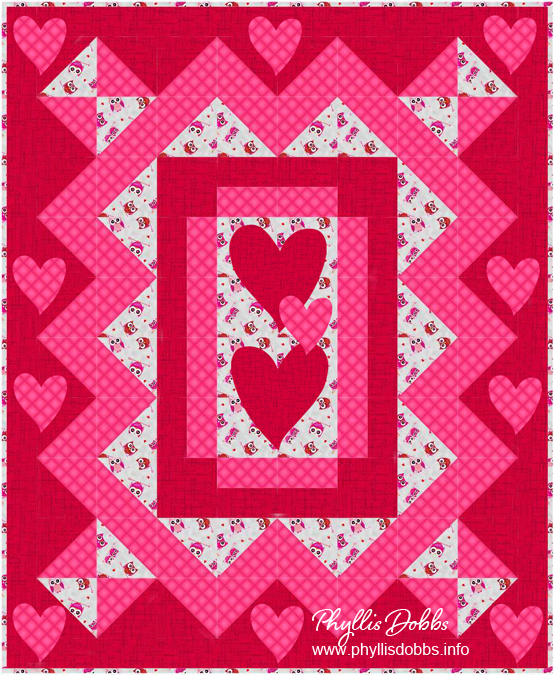 This "Valentine Love" quilt pattern with hearts is free for joining the Dash Quilt online game January 15 through January 30, 2015.  All you have to do to get this free pattern is visit online quilt shops where you may find some great specials and terrific products to add to your quilting stash and notions. It's free to join!
The finished quilt size is 45″ x 55″ and is made with pieced blocks and appliqué hearts in two sizes.  Three fabrics were used in this quilt (these were from Quilting Treasures). Although this pattern may look complicated, its easy enough for a beginner.
Happy Valentine's Day and show your love with a quilt of hearts!
Phyllis