Its been a few days since I returned from a whirlwind several days to the CHA (Craft and Hobby Association) trade show in Anaheim, CA where I exhibited in the License and Design section. It took a day or two just to recover from taking the red eye and unpacking.
The show was fabulous, loaded with new products and a real inspiration for the designers attending the show. In addition, its fun catching up with old friends as well as making new ones. And on top of that, the weather was perfect, warm and sunny.
I took three seminars while at the show – How to Create a Strategic Licensing Plan and How to Forecast Trends, both by Joanne Fink (pictured below) of Lakeside Design.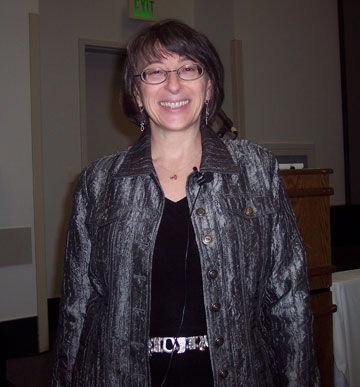 In addition, I took the seminar Liensing Your Creative Content on All Kinds of Products by Cheryl Phelps. All 3 seminars were excellent and really loaded with top notch information. This is Cheryl (long hair) with me in my booth. Any time either of these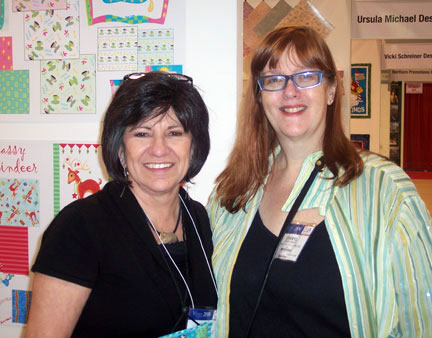 women give a talk, its definitely worth attending.
I didn't take many photos at the show since I was in my booth most of the time.  However, I did take a break to see Jane Seymour at a booksigning of her book at the show. She's just as beautiful in person as she is on TV.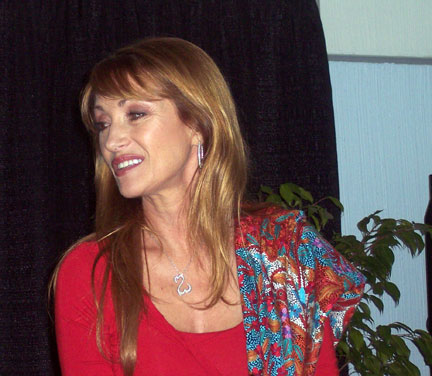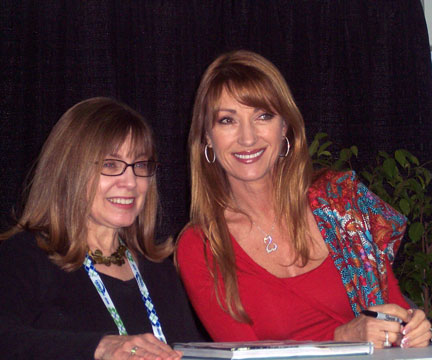 Now its time to get my feet back on the ground from the show high and dive back into work. I have been getting updates on the progress of my next fabric collection and its coming along fabulously. I can't wait to tell you more about it.