Love quilt magazines? Get a free 4 month subscription to The Quilt Pattern Magazine when you join the Quilt Dash and dash through some online shops. You can see more about the patterns and information in the magazine at the Quilt Pattern Magzine blog. Its free to dash and you will also get a free quilt pattern designed by Tammy Harrison – a classic Flying Geese Quilt pattern. This pattern is easy and is a great pattern for beginner quilters.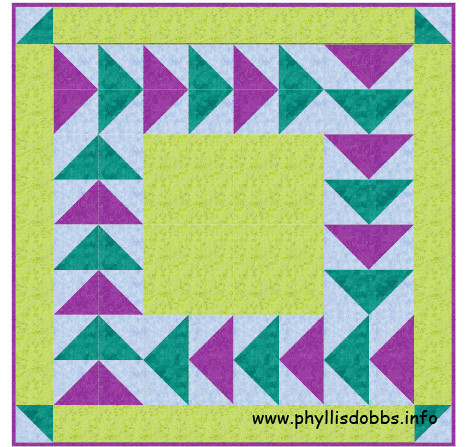 You will be entered into a drawing for a free prize from each of the shops that you dash through in addition to finding some great deals for fabrics and notions. The November Quilt Dash starts on November 15 and continues for 2 weeks through November 29, giving  you two weeks to participate.
The weather has turned colder to let us know that winter is on the way. Fall and winter are perfect times to quilt while we are stuck inside a little more to escape colder weather. Our cold weather quilting gives us new quilts to snuggle in or to give to others for snuggling!
Stay warm and enjoy a quilt!
Phyllis