I love trees and enjoy looking out my window at the woods and trees.  This quilt catches the spirit of viewing trees through window panes. This quilt pattern. Arbor Window, is free beginning April 15, 2015 for the next two weeks by joining the April Quilt Dash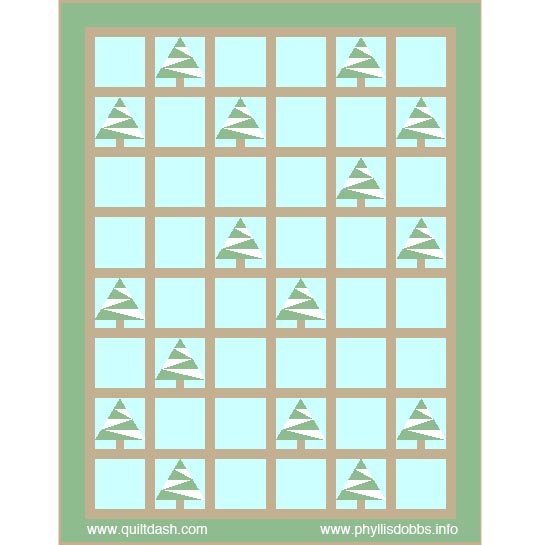 Arbor Window, designed by Tammy Harrison for this months Quilt Dash, is made with a traditional and classy paper pieced quilt block designed with muted fabric colors.  The blocks with the trees are in random settings in window panes to make this quilt a modern beauty.
The Quilt Dash is free to join and you will be entered for a drawing from each participating quilt shop for a prize.
Have a beautiful day of quilting!
Phyllis