Who doesn't love a garden of flowers?  This quilt, designed with bright summer colors, has a garden of pink flowers laid out in rows.  The quilt pattern was designed for the online Quilt Dash for June 2014. Its now available through the WhimsyColor online shop.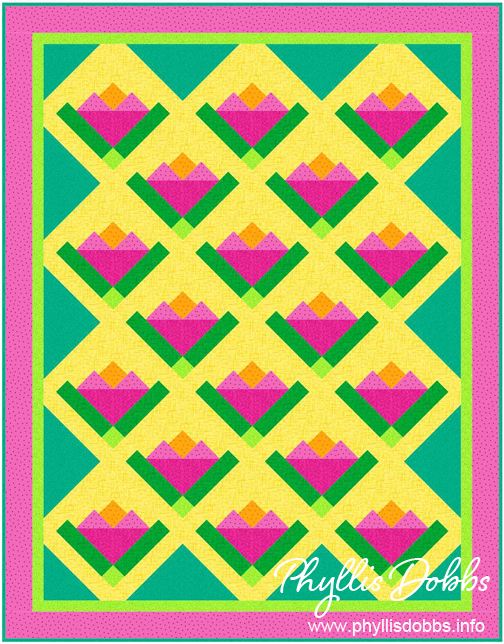 This quilt is a nice size for a throw and will add color tossed over a sofa with a size of 55″ by 70 3/4″. The quilt is designed with 18 blocks arranged on-point with a hint of log cabin in the block piecing. The fabrics used in this quilt were all from blender collections from Quilting Treasures.
I hope you join us for the Quilt Dash, where you will find things you just need to have in the online quilt shops you visit. It's free to join. And for online shops, you will enjoy a whole lot of new visitors to your stores by participating in the Quilt Dash.
Enjoy your summer, but when it gets too hot or humid outside, cool off inside and quilt!
Phyllis