Spring is a great time to watch ducks waddling and splashing in the puddles left by April showers. My newest quilt pattern for the Quilt Dash, Ducks A Waddling, is inspired by the spring ducks.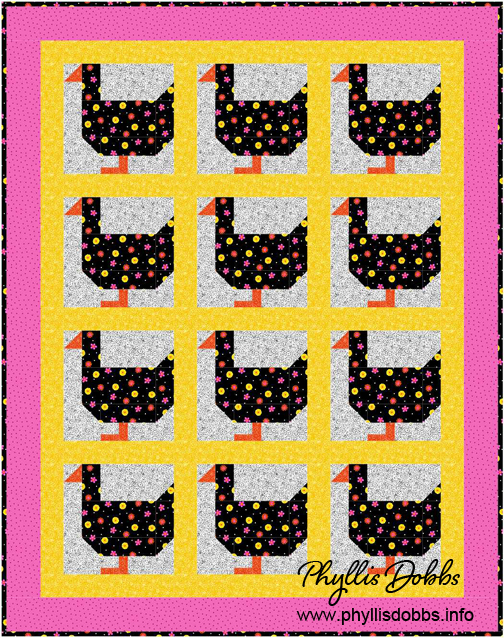 This quilt consists of 12 pieced duck blocks  separated by sashing strips. The finished size of this quilt is 54 1/2″ x 69″. This pattern is available through the WhimsyColor shop.
Shops, sign up to participate and have avid quilters visit your online store.
Please check out and like our new FB QuiltDash page. We will be offering prizes from this page.
In designing this quilt, I used the fabric from my latest fabric collection from Quilting Treasures, Wild Flower.
We have a lot of ducks and geese in our area and I never get tired of watching them. Its not uncommon, when driving, to stop and wait for a parade of feathered friends and family to finish their march across the road.
I hope you are having a wonderful and colorful spring.  Its very welcome after the long, long winter!
Phyllis