I love bright colors as you can see here with my new fabric collection "Wild Flowers"! And to go with the fabrics, I designed this quilt pattern for a free download from Quilting Treasures. (You will most likely find many other free patterns on the Quilting Treasures website that you would like to give a try.)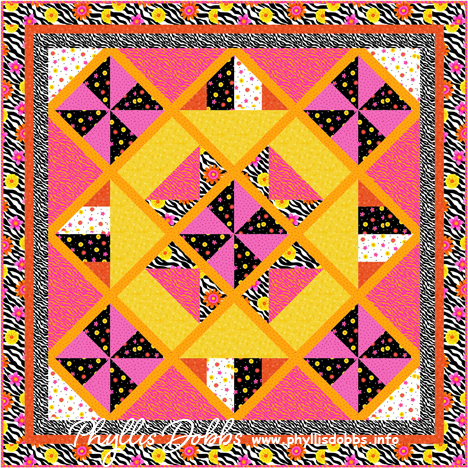 The "Wild Flower" fabric collection combines zebra skin print with flowers and several coordinating fabrics to give a wide choice for your sewing and quilt projects. I love to combine pink and orange with a splash of yellow. This quilt is 71″ inches square, a great size for a throw quilt. In addition to the quilt pattern, there are free patterns for a tote bag and placemats in this download. The tote bag is a roomy 18″ x 16 1/2″ x 5 1/2″. The placemats are 18 1/4″ x 15″.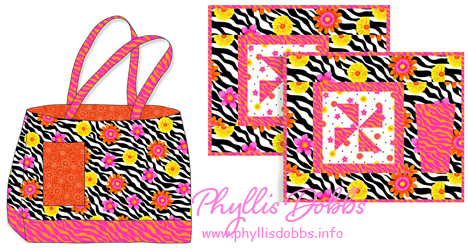 You can see the fabric selection for this collecion in my prior Wild Flower post. Another post shows a different Wild Flower quilt pattern that illustrates how different combinations of the same fabric can yield a variety of looks, based on the dominant color used. These two quilts use the same fabrics but are so completely different.
To go with the Wild Flower fabrics, I created a wide selection of products in my online store with some variations of this art. These items can customized with your name, monogram or other information and are available in several (13 to 14)  color combinations and have a little leopard/cheeta skin art combined with the zebra skin. With these designs, you have a choice between an emblem to customize with your name or monogram initials or with a bright colored flower. (If  you buy anything from a Zazzle store, I recommend purchasing Zazzle Black shipping – you its only $9.95 and you can buy all year long in any quantity or weight without a shipping charge, which is a fabulous deal – many times its hard to buy something considering the cost of shipping and this solves that problem.) I love the cell phone cases and have bought and customized several. Another favorite product of mine, among many, are the luggage tags made with a thick lucite type material.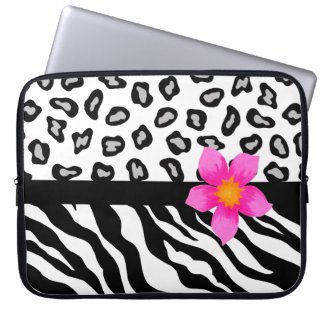 Black & White Zebra & Cheetah Skin & Pink Flower Computer Sleeves
by
phyllisdobbs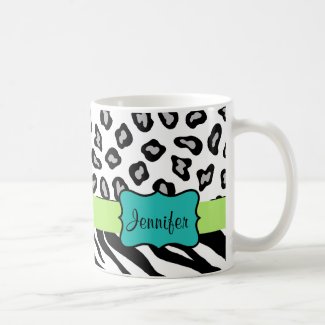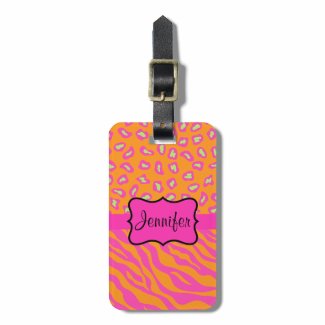 Orange & Pink Zebra & Cheetah Personalized Travel Bag Tags
by
phyllisdobbs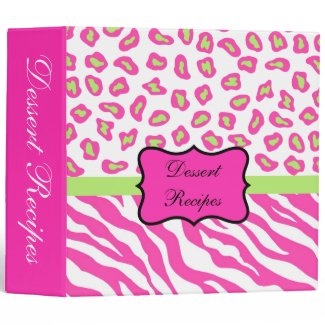 Pink & White Zebra & Cheeta Skin Album 3 Ring Binder
by
phyllisdobbs
I hope that you will enjoy using some of these free patterns. December is a busy month, but when January gets here, it will be fun sewing with bright colors to make a spring quilt, tote bag or placemats.
Stay warm, stay safe and enjoy the holiday festivities with family and friends.  Hug your loved ones!
Phyllis