School will be starting before too much longer, but you have time to make this School Days Quilt for a special student in your life!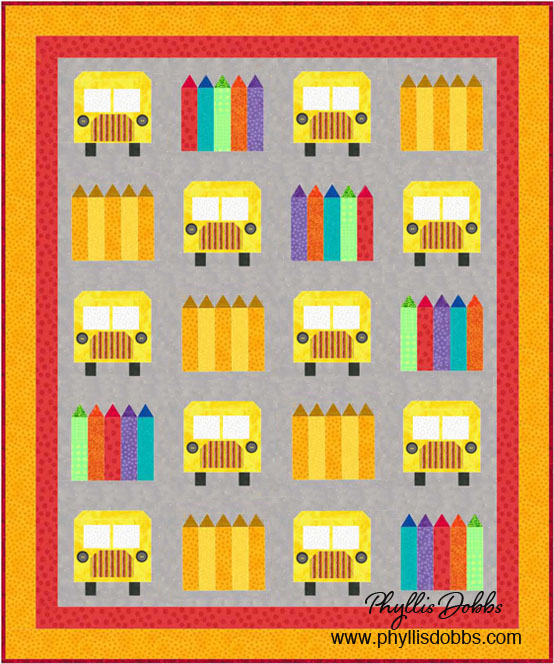 This quilt is a great size for a child, 49 1/2″ x 59 1/2″ but is also easy to adjust the size for a larger or smaller quilt.  School Days is a pieced and appliqué quilt – the windows and radiator on the school bus are appliquéd.  Buttons for the headlights add embellishment.
This pattern is now available through Craftsy for purchase and download.
Happy quilting!
Phyllis