Embroidery has always been one of my favorite needlework techniques. I learned to embroider, as well as cross stitch and crochet, while I was growing up. I bought several crewel kits and stitched away, enjoying every second I spent embroidering. I still enjoy embroidering and am delighted that embroidery is very fashionable on clothing.
As a designer of needlework, I recently designed a line of embroidery kits for stitching on your jeans and jean jackets for Janlynn.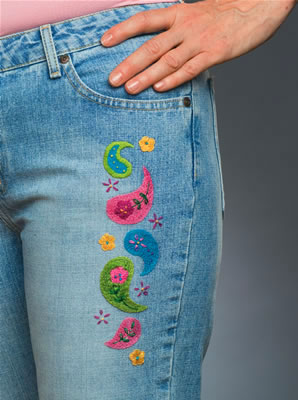 The kit line, Denimbroidery, features 10 trendy and colorful designs that you can use to personalize your denim wardrobe, or, if you prefer, stitch on other clothing items or use for home decor such as pillows. The design above will put colorful paisleys on your jeans.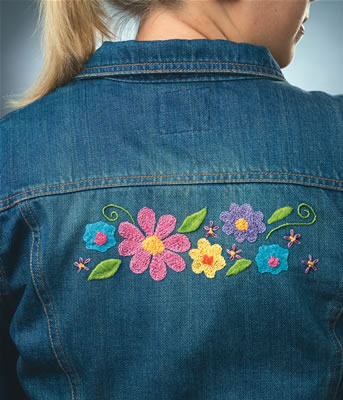 The Flower Garden design can be stitched on the back of a jean jacket as well as on jeans for year-round flowers.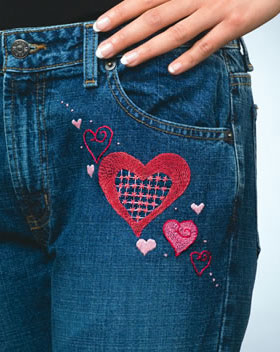 Hearts are always a great and timeless design. You can wear your heart on your jeans.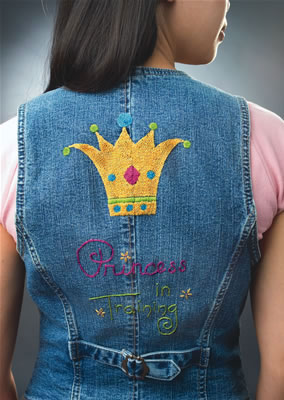 The Princess in Training is the perfect diva design for all women!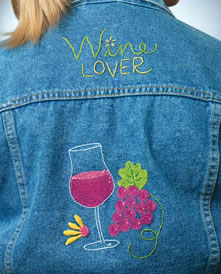 And for the Wine Lover, support the grape by embroidering the back of your jacket with the Wine Lover design. All designs can be viewed on my website as well as Janlynn's. Stitch these for yourself or think what a fun surprise this will be for someone dear to you.