Christmas is rapidly approaching, just a few weeks away! Get started on your Christmas quilting with this Christmas Holly quilt pattern. This pattern is made with piecing and appliqué of the holly leaves to form a wreath in the center and holly swags in the borders. Embellishment is added with beads and/or buttons and ribbon.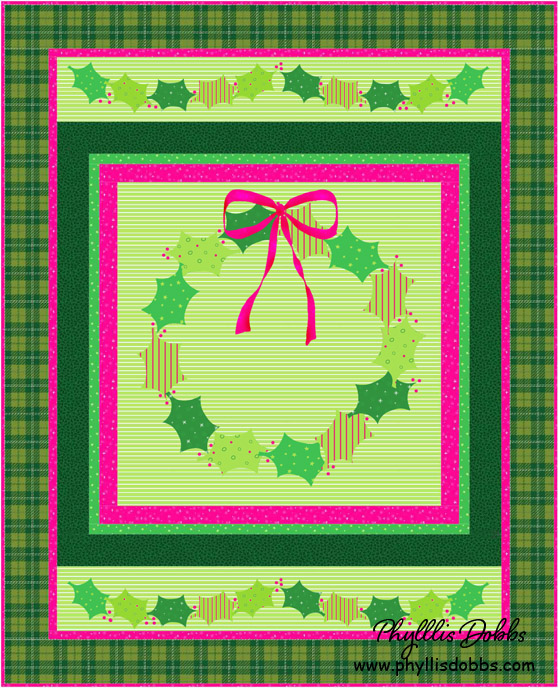 This quilt can be made in two sizes.  The full size is 68″ wide by 84″ high. This is a good size for a throw or to lay on top of a bed to add Christmas cheer.  Welcome your holiday guests by putting it in a guest room.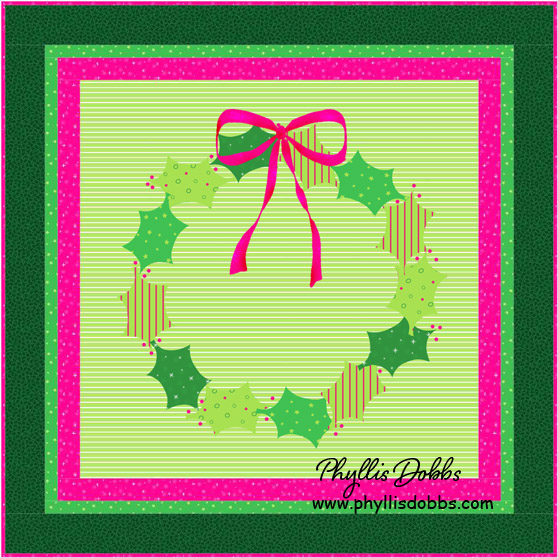 The smaller version leaves off  borders and is approximately 55″ x 55″ square, a perfect size for a table topper or wall hangingas well as a quick gift.
For the holly appliqué leaves for the wreath, you can use green fabrics from your stash or fat quarters, charms or other precut packs.
Wishing you a fun Christmas with lots of holiday quilting!
Phyllis