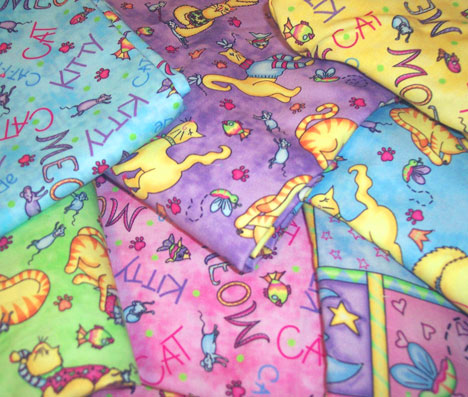 I have received some advance pieces of my new Meow Meow fabric collection.  They are piled here on my cutting table so that I can start sewing with them.
I am so excited about  this fabric collection – cats, cats and more cats, all completely inspired by my Kitty Kat's attitudes.  Meow, Meow will debut from Quilting Treasures at the International Quilt Market in a couple of weeks. The collection turned out just as I envisioned it when I first started designing it – I could not be more pleased!
I think you will be enchanted by designs and colors of these whimsical cats and find a favorite cat "tude".
Check back as I will show more of these fabrics very soon and some of the projects I'm creating with them.