It's hard to believe that Christmas is just around the corner, and that Thanksgiving almost here. I think that the weather staying warm later this year has made me feel that the holidays are getting here so much more quickly than normal. However there is still time to make a quilt for Christmas, whether for yourself or for a gift and I will be sitting at my machine this week. These quilts are a few that I have designed for Christmas.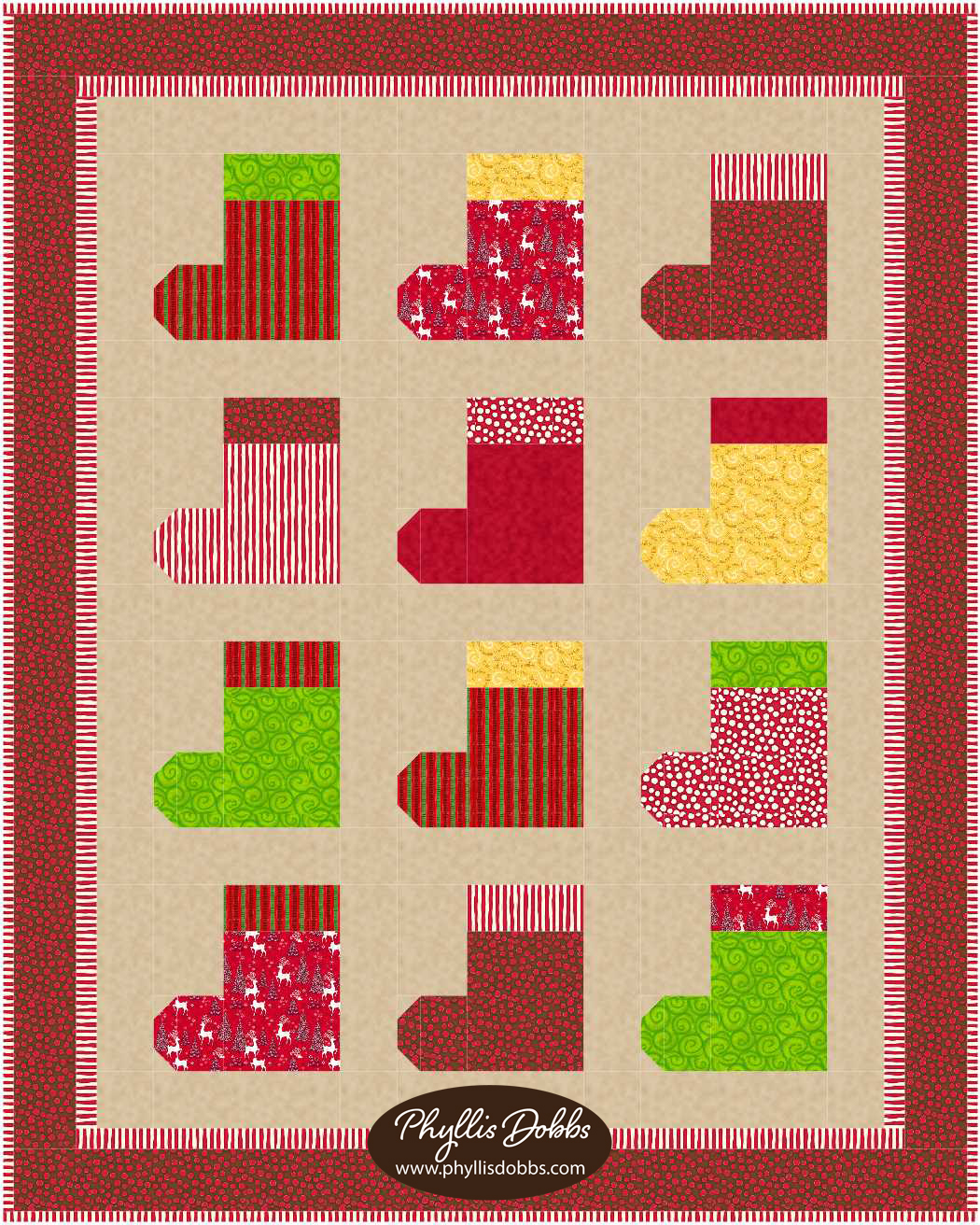 This Christmas Stocking quilt makes a cute quilt for children to snuggle under. It can be made as a scrap quilt using different scraps of fabric for the different sections of the stockings as well as using your precut fabrics.  The size of this pieced patchwork quilt is 47″ x 58″ but can easily be adjusted to make it larger or smaller.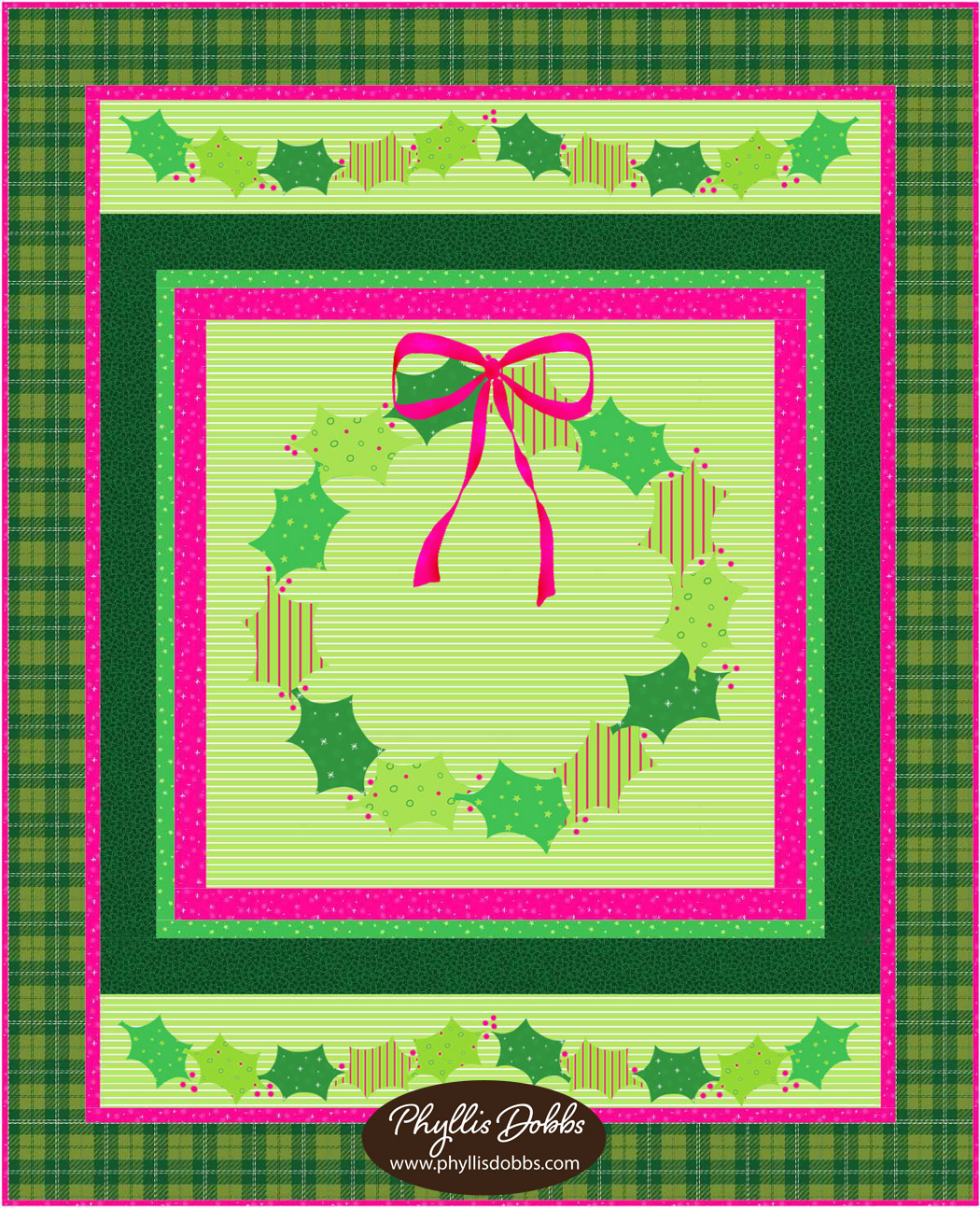 Holly is a natural at Christmas for decorating. This Holly Christmas quilt can be used each year to go with your holly decorating.  This quilt pattern gives two options, the full quilt or a smaller quilt using the center panel.  The pattern provides instructions for both to give you double use. Make one for yourself and one to give away. The full quilt is 68″ x 84″.
This Christmas Tree quilt is made dimensionally with the leaf sections of the tree sewn to the quilt top at the top point of each leaf. The leaves  hang loose at the bottom edge.  Bows are appliquéd in the border.  This quilt is 28″ x 32″ and can be made from your scraps or precut fabrics.  Red ribbon is used for the bow at the top of the tree.
These patterns as well as other Christmas quilt patterns are available in both my Craftsy and Etsy stores as downloadable pdf's so you can start quilting immediately, without a wait time for shipping. The weather has been nice enough to be outside some but isn't it more fun to be inside quilting than raking leaves?
Happy Quilting!
Phyllis