I love hearing from readers of my blog with projects they have made with my fabrics or designs.  Its always fun to see the projects!  I just have to show you the adorable dress Jessica made for her equally adorable daughter Raelyn.  In this case, it was a special honor for me, as Jessica made the dress for Raelyn's birthday dress for her 2nd birthday.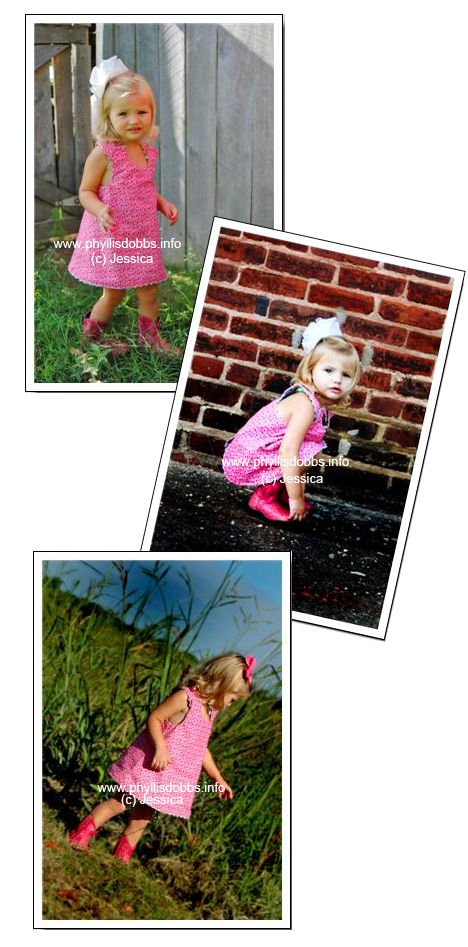 Jessica chose the pink cow print fabric from the Sweetheart Ballerina fabric line that I designed for Quilting Treasures.  Raelyn loves cows and also had a pair of new pink cowgirl boots (aren't they just too cute!).  Jessica made the dress to match the boots but also made it reversible as well.  She used the green ballerina fabric for the reverse side.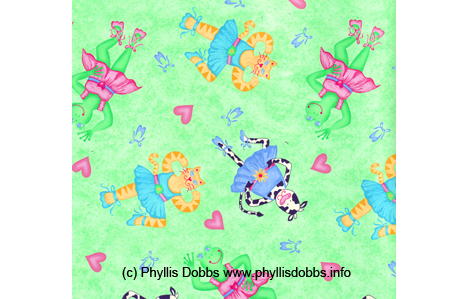 It looks like Raelyn had a wonderful birthday and is a fabulous model as well!  Thanks to Jessica for sharing the pictures.
Have a wonderful day and many more happy birthday's to Raelyn!
Phyllis