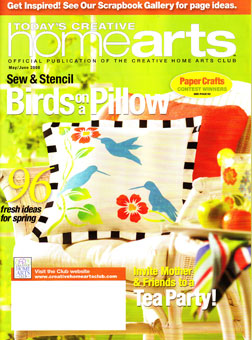 I just received the latest issue of Today's Creative Home Arts magazine.  I have 4 designs created with the Sweetheart Ballerina fabrics in this issue.
The sewing and quilt projects are designed for a child's room with dimensional dragonflies.  The projects include a quilt, window valance, lamp shade and fabric framed bulletin board.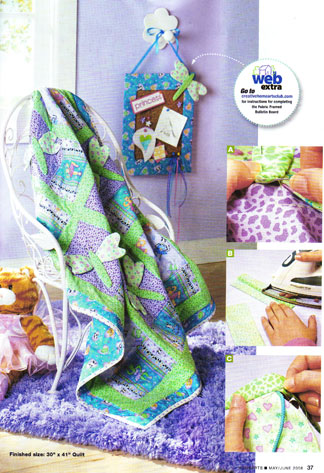 The Fabric Framed Bulletin Board is on Today's Creative Home Arts website so that you can follow the easy instructions to create this project.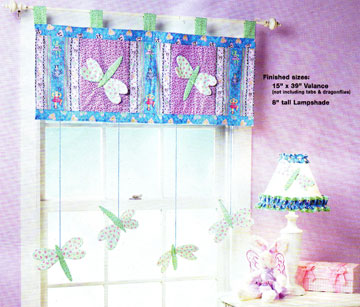 This magazine is available by subscription only and is not on the newstand.  It was fun to design these projects and I hope some of you enjoy sewing them as well.