Spoonflower is great for purchasing fabrics that you can't find anywhere else for yardage as small as a fat quarter or for cut and sew projects. I recently opened a Spoonflower shop with many of my fabric designs and I'm continuously creating more. I also created wholecloth quilt tops that are easy and quick to make as a 42″ x 36″ quilt. You can also cut them apart for the blocks or use as a center panel of a larger quilt. These quilts are also great for a beginner quilter. Coordinating fabrics are available for each quilt.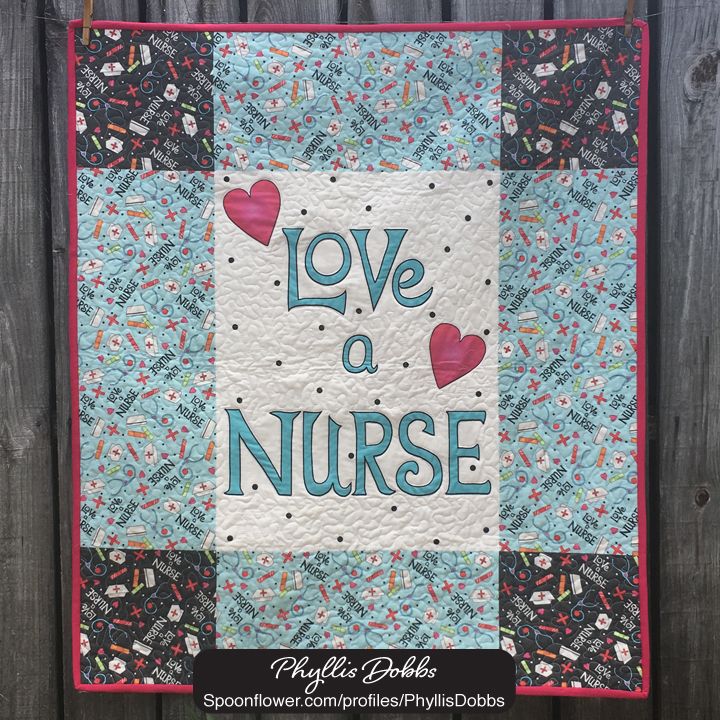 Love A Nurse quilt top is available in light blue and pink color choices.  Red, navy blue and yellow choices will be available in less than 2 weeks. These quilts make a thoughtful way to show your appreciation for a nurse and all that they do. Just make your quilt sandwich, quilt and add binding and it will be finished.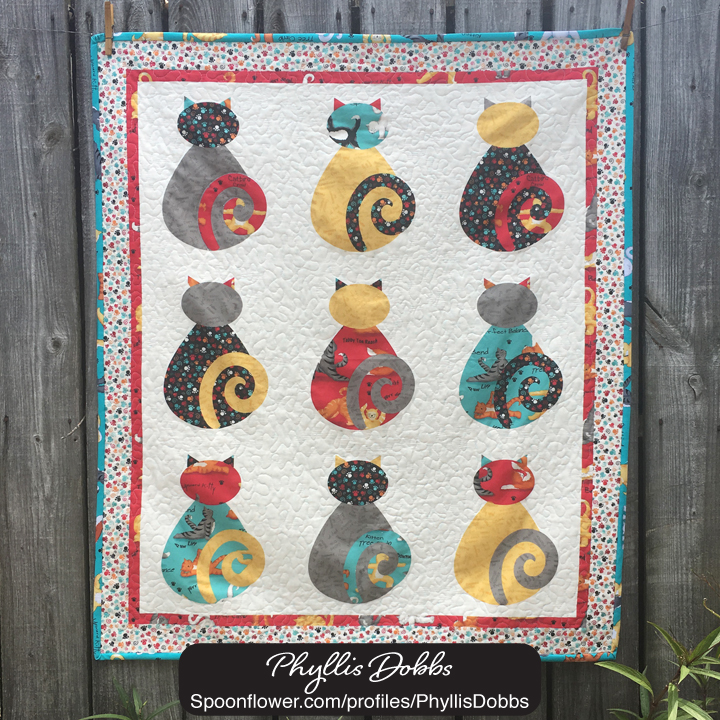 I created this Kitty Cat quilt as a quilt pattern that is available in both my Etsy and Craftsy stores in a larger size appliqué quilt.  The fabrics were from my Purr-fect Balance fabric collection available to quilt shops. I used the art to create the Kitty Cat wholecloth quilt top for Spoonflower for those who want to make the quilt without creating the appliqués for the cats.
I have several other quilt tops in my Spoonflower shop am in the process of quilting them. I love the size for quilting with my sewing machine and hope to finish them before Thanksgiving. The weather has turned cool enough that they feel good on my lap while sewing the bindings.
I wish you a wonderful and safe Thanksgiving and time with people you love!
Phyllis