I'm excited to show you the latest quilt that I designed for free download from Quilting Treasures' website. Designed with Loralie's newest fabric collection, Spice Cats, these fun and whimsy cats will completely charm all you cat lovers.  I love the colors of this collection and the way they work together.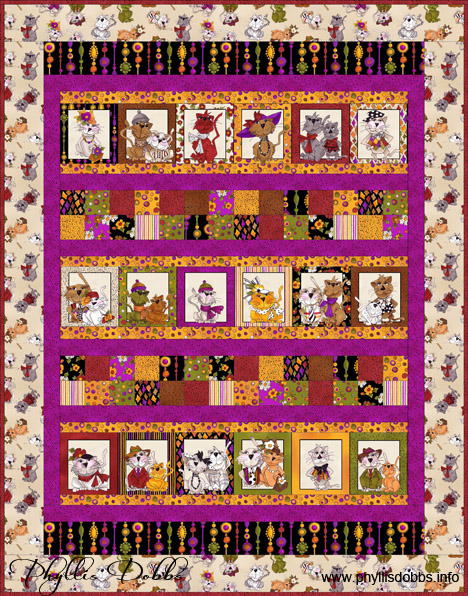 The quilt is designed in horizontal rows and is very easy to sew.  The size is 56″ x 72″, a great size for a throw to keep warm on these cold nights.
I designed other quilts with Loralie's fabrics for free download from Quilting Treasures website. The Sunshine Resort quilt is a fun quilt with flip flops, ice cream, Loralie's ladies swimming and other summer activities. The Nurse Central quilt is delightful for nurses with Loralie's nurses and other nursing designs. There are a lot of other quilt patterns for free download, so check them out.
Happy quilting!
Phyllis