Happy St. Patrick's Day and luck of the Irish to you! I have a lucky patch of shamrock's growing in a natural area close to my house and nothing says St. Patrick's Day better than a shamrock. I love to look through patches of clover for a lucky 4-leaf clover and did so this morning.  I figured that finding one on St. Patrick's Day would be extra lucky. Right?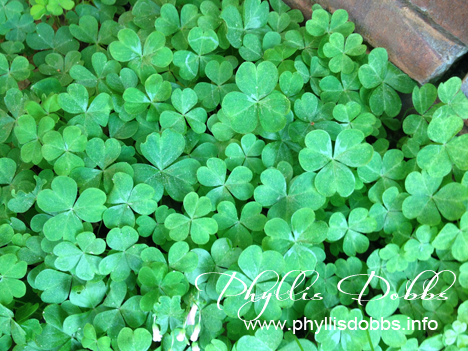 And I did find one. I didn't pick it like I usually do, but left it to grow, hoping it will bring better luck that way.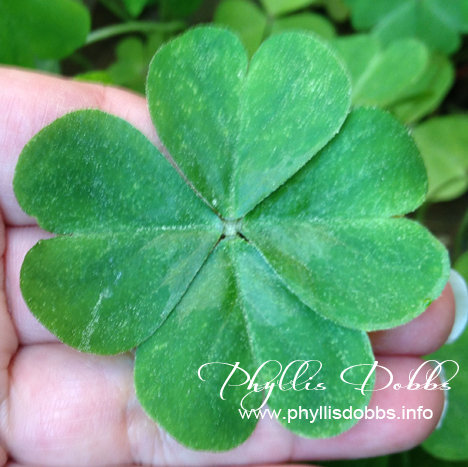 After having good luck finding my 4 leaf clover, I'm now going to look for a rainbow so I can find the pot of gold. I know its out there somewhere!
Happy St. Patty to all of you!
Phyllis