During the photography session for my new quilt book Asymmetrical Quilts, I also took pictures of the session, photographing the photographer. Sometimes a photography session can be a little boring during the actual photography, but not with Becky Stayner of Sunny House Studio.  She is a fantastic photographer and has an amazing studio in the most charming house as you will see from some of the pictures I took and from the photographs in the book. All of the quilts were photographed flat, then were shot throughout the studio.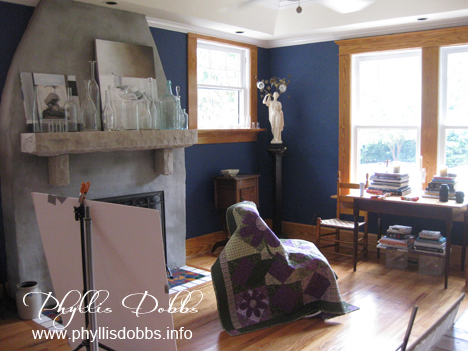 This photograph was in the main living room.  I fell in love with the fireplace as well as the bottles on the mantle!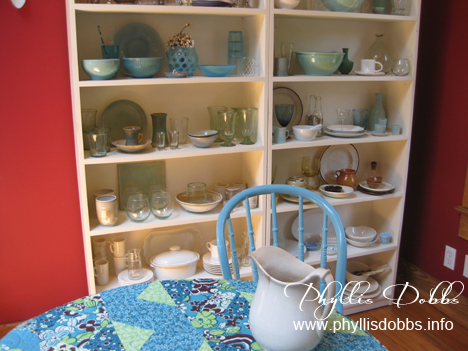 The kitchen was filled with so many wonderful pieces of antique class and ceramics, some in turquoise and greens.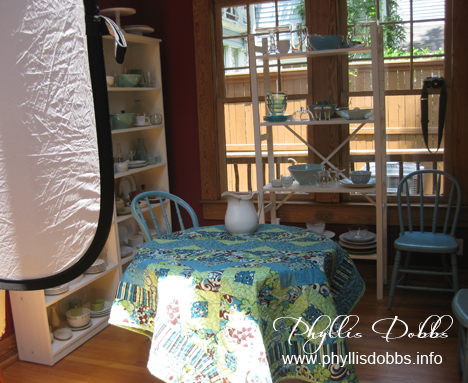 And as you can see, the kitchen was a perfect area for photographing this quilt. The turquoise chairs were a perfect accent.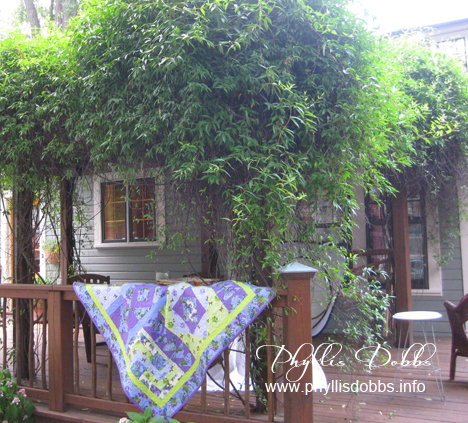 In addition to the wonderful interior, the outside decks were a great location for several of the quilts. The back deck has a jasmine covered arbor.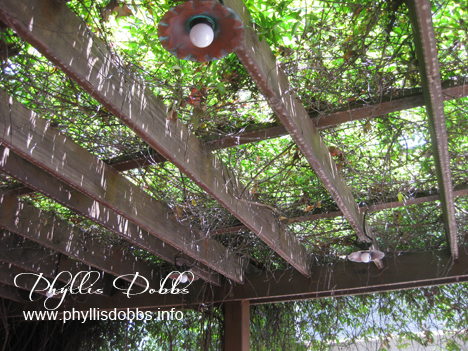 Looking up at the jasmine arbor…..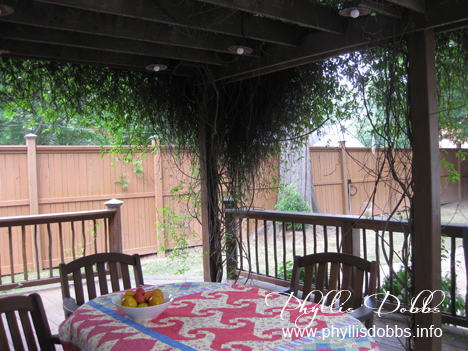 I loved the table setting under the arbor which also made for a perfect location for a photo.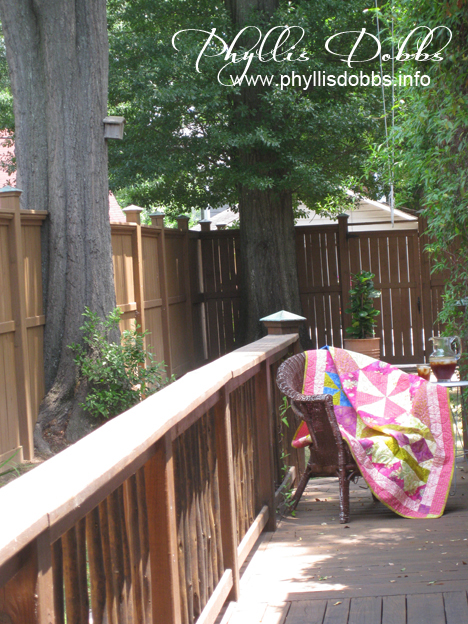 This shot was taken at the side edge of the wrap around deck.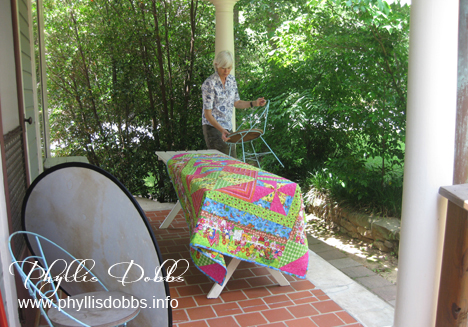 Becky is setting up for this photo on a picnic table on the side porch. Another turquoise chair adds a great accent. (I was delighted that Becky shares a love of the color turquoise!)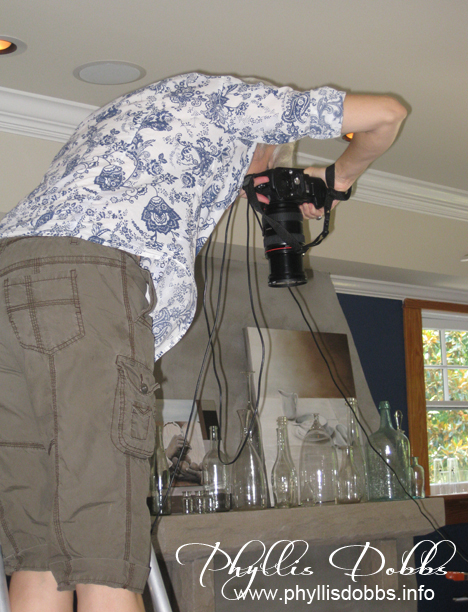 Who says photography can't be hazardous?? Becky stood on the top of a ladder to get the flat shots of each quilt.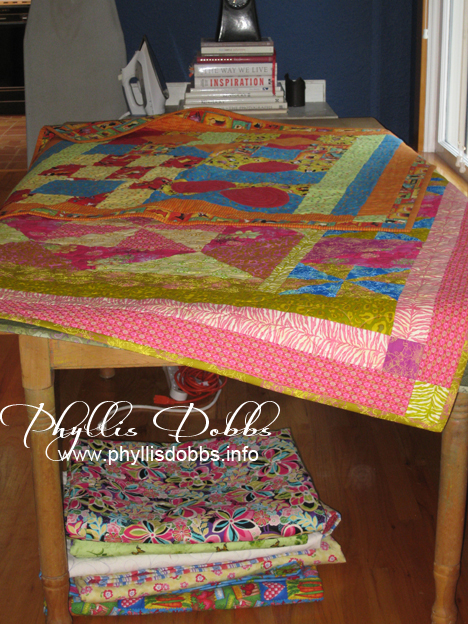 The quilts are all stacked ready for each shot.
I hope you enjoyed seeing some of Becky's studio and the photography session.  She's fantastic and I look forward to working with her again.
Phyllis