Today I'm sitting in my studio working on my next fabric collection for Quilting Treasures.  I can't say much about the next collection yet, but it will be really fabulous and in wonderful colors and will be out at the end of the year. 
I wanted to show you my newly released Sweetheart Ballerinas fabrics  in the pink color range since my previous postings had shown a lot of the aqua colors.  The fabrics come in a lot more colors for the coordinating fabrics.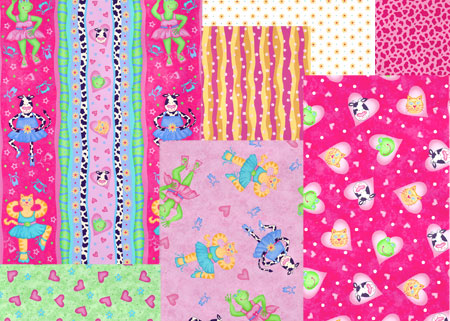 I made a rollup-naptime for children to use for their naps from this fabric.  In the filming last week for Martha Pullen's TV show Martha's Sewing Room, I showed how to make it. I'm showing the top half.  The bottom is made the same but is reversed in sewing the borders.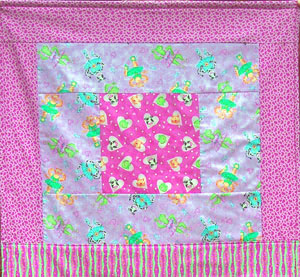 My time for writing is short today as I'm also getting ready to leave for New York.  I am exhibiting in a surface and textile design show (SURTEX), where manufacturers come to find art images to use for their product design. Wish me luck!
I love New York and will post some photos from there.  Its a fabulous place for spotting trends and sparking unique ideas.  I have my favorite places that I go each trip for that….stay tuned!!!  Of course, I have to throw in a little shopping! What fun would it be if I couldn't do that?? My husband Danny would think something was wrong with me if I didn't come back with my suitcase stuffed to the max with my finds.
Thanks for visiting.